Program aims to assist companies seeking enterprise-level ecommerce solutions that will help them grow, innovate, and succeed
[London and New York] -- [29 JUNE 2017] - Qubit, the leader in marketing personalization technology, has joined the Shopify Plus Technology Partner Program to provide high-growth, high-volume companies with the opportunity to leverage the latest in personalization and ecommerce technology and build scalable online offerings.

Qubit delivers highly persuasive personalization at scale, giving organizations a clear understanding of each customer, and the ability to create experiences based on their online behaviors and preferences. A division of Shopify that focuses on emerging brands and high-volume businesses, Shopify Plus is a centralized commerce platform for the next-generation of retail. From mobile ready stores, to innovative pop-up experiences, to direct-to-consumer experimentation, the Shopify Plus platform is enabling the creation and innovation of today's modern, global merchant, while providing world-class scalability, reliability and flexibility.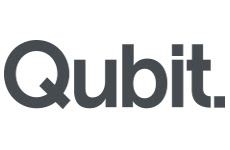 Qubit logo
"The customers of both Qubit and Shopify Plus collectively generate billions of dollars of online spend every year," said Kevin Zellmer, global vice president of partners, Qubit. "Both service ecommerce teams in different, but complementary ways, and without the pain of legacy technology systems. The flexibility and scalability of both will create a formidable ecommerce and personalization solution for any organization."
"We are thrilled to welcome Qubit to the Shopify Plus Technology Partner Program," said Jamie Sutton, head of technology partnerships, Shopify Plus. "This program recognizes the best-in-class solution that, together with Shopify Plus, further enables the rapid growth and innovation possibilities of today's modern merchant."
The enhanced relationship with Qubit will create additional capabilities and services that will advance the platform and provide a nimble proposition for companies looking to grow exponentially. Both platforms have been purpose-built and therefore aren't limited by the technology debt that many vendors now suffer from.
"Ecommerce businesses of today are struggling to appeal to and win customers, as well as sustain their loyalty," Zellmer continued, "It's imperative that ecommerce businesses have the agile technology in place to deliver on their ambitions. Qubit and Shopify Plus are a great fit for anyone wanting to future proof their organization."
About Qubit.
Qubit is the leader in delivering highly persuasive personalization at scale. Award-winning brands in ecommerce, travel and gaming work with Qubit to transform the way they understand and influence their customers. Companies like Ubisoft, CafePress, Topshop, Shiseido, Ladbrokes and Emirates are using the Qubit personalization platform to increase revenue, build loyalty and significantly improve their marketing efficiency. Every week Qubit is used to personalize approximately $600 million in online sales. Headquartered in London, the company has offices across Europe and the U.S. For more information, please visit: www.qubit.com
Contact
George Barker, Communications
george@qubit.com