Personalization innovator honored for helping online businesses deliver better experience and increasing customer engagement, loyalty and revenues
LONDON – 28 September 2017] - Qubit, the leader in delivering highly persuasive personalization at scale, announced today that the company has been named a "Rising Star" in the 16th annual CRM Market Awards. CRM's Rising Star awards competition highlights companies that are working overtime to launch new technologies, forge new alliances, and provide the diverse products and services that keep the CRM industry vibrant and humming. As a 2017 Rising Star, Qubit is being recognized for the company's achievements over the past 12 months in "transform[ing] the process of website optimization and personalization," including its practical application of AI in conducting personalization at scale across desktop and mobile environments.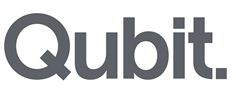 Qubit logo
"We thank CRM magazine for recognizing Qubit for our innovative and effective approach to personalization," said Graham Cooke, CEO at Qubit. "As more ecommerce businesses realize that their success depends on using the right digital strategies to reach, attain and retain customers, they'll be able to effectively utilize their marketing budget to meet business goals while competing head-to-head with much larger companies. With more than 5,300 marketing technology vendors vying for space in the martech stack, being chosen by the editors of CRM magazine as a 2017 Rising Star makes the award that much more impressive."
The Rising Star awards are a segment of a larger annual CRM Market Awards competition which evaluates market leaders across a variety of categories in the CRM industry. The CRM Market Awards acknowledge leading CRM vendors, influential leaders, rising stars, and elite practitioners. Some categories are judged by CRM editorial staff while others are evaluated by analysts/industry luminaries from organizations such as Forrester, Gartner, Constellation Research, Hypatia Research, Nucleus Research, Technology Services Industry Association (TSIA), and more. CRM's editorial staff nominates and selects all Rising Star winners, thereby making this an editors' choice style award.
"As in years past, the Rising Stars that we have named as part of our 2017 Market Awards are forward-thinking, innovative companies that have worked overtime in the past year to advance the profile of the entire CRM industry," said Leonard Klie, editor of CRM magazine. "Qubit is just one such company, having made tremendous advances in the use of artificial intelligence and machine learning as a marketing tool capable of providing true personalization at scale. That is what really impressed our editors about Qubit and why it is such a deserving candidate for this year's award."
About Qubit.
Qubit is the leader in delivering highly persuasive personalization at scale. Award-winning brands in ecommerce, travel and gaming work with Qubit to transform the way they understand and influence their customers. Companies like Ubisoft, CafePress, Topshop, Shiseido, Ladbrokes Coral, and Emirates, are using the Qubit personalization platform to increase revenue, build loyalty and significantly improve their marketing efficiency. Every week Qubit is used to personalize approximately $600 million in online sales. Headquartered in London, the company has offices across Europe and the U.S.
For more information, please visit: www.qubit.com
Contact
George Barker, Communications
george@qubit.com