Personalization innovator kicks off 2017 by adding key roles to its executive team
[LONDON and SAN FRANCISCO] --- [March 15th, 2017] Qubit, the leader in data-driven personalization, has appointed Tracy Maraj as VP Global People Operations, and Kevin Zellmer as VP of Global Partners.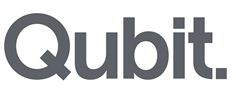 Qubit logo
Maraj will be based in Qubit's London office where her key focus will be shaping Qubit's people strategy in attracting, developing and retaining the best talent - with a commitment to diversity and inclusion as the company accelerates its growth across Europe and North America. Maraj, formerly HR director for Salesforce, joins Qubit with more than fifteen years of experience in developing and delivering organizational strategies, including M&A that provide a competitive edge for high growth, global companies. She has also held management and leadership roles at Intel, Netscape, Cisco, Opsware and HP.
"Qubit is pushing the boundaries of personalization and our people are critical to our success," said Maraj. "I'm tremendously excited to be part of the team and play a role in evolving the company's culture and strategy as it enters its next phase of growth."
Zellmer will be based in Qubit's San Francisco office, where he will be responsible for developing and implementing Qubit's worldwide partner strategy. Prior to joining Qubit, Zellmer was global vice president of channels at Hootsuite, helping to establish the largest enterprise ecosystem in social. He has also held leadership and partner roles at Cisco, FiveAcross and Beyond.com/Cybersource.
"I'm delighted to be joining at such a crucial stage in the company's development," Zellmer commented. "Qubit is already working with some of the best names in the business, and I look forward to collaborating with them, and others, who share our passion for personalization."
"Welcoming two such high caliber, experienced professionals is an enormous coup for Qubit," added Graham Cooke, CEO and founder of Qubit. "We deal in personalization technology but our most valuable asset is our people and the how they engage with our existing and prospective clients. Tracy and Kevin bring a vast amount of collective expertise which I believe will give us a real competitive advantage as we look to meet our ambitious plans for growth."
These latest hires follow Qubit's rapid global growth since the company's founding in 2010 by four ex-Googlers. Raising more than $76 million in funding to date, the company powers experiences reaching over 400 million consumers for world leading brands such as John Lewis, Emirates, and Ladbrokes.
On average, Qubit delivers more than three billion personalization experiences each month, generating millions in incremental revenue for clients.
-ENDS-
About Qubit
Qubit is the pioneer in delivering context-driven customer experiences.
Qubit offers a digital experience management platform, which transforms the way businesses understand and influence their customers using Qubit Visitor Cloud, a customer data platform that fuels experiences across all your brand touchpoints leveraging an elastic customer record. Whether it's creating highly targeted personalizations or scalability through data science, we ensure marketers are never held back by digital roadblocks.
Our infrastructure gives your engineering team the opportunity to extend the custom experiences they are already building, and then deliver these experiences at scale using multiple data sources.
To date, we have received over $76 million in funding from Goldman Sachs, Accel, Sapphire Ventures, Balderton Capital and Salesforce Ventures.
For more information, please go to: www.qubit.com
Contacts
Qubit Media
Laura Hare, Communications
laura.hare@qubit.com