[LONDON - AUGUST 23 2017] The British Heart Foundation, the single biggest funder of cardiovascular research in the UK, has chosen Qubit, the leader in delivering highly persuasive personalisation at scale, to provide a more personalised experience for their website visitors.
The charity will use Qubit's technology to drive volunteer sign ups, increase donations, and make it easier for visitors to access the right content. This will include tailoring the website's wealth of online resources and information to the needs of each visitor, ensuring they can find what they need more quickly - whether they be patients, carers, relatives or researchers.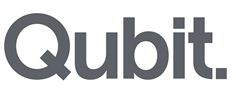 Qubit logo
Qubit will provide the British Heart Foundation with a deeper understanding of the behaviour and preferences of their online visitors to dramatically improve how the charity engages over the internet. The charity will also be able to highlight nearby volunteering opportunities, fundraising initiatives and events in order to increase sign-up rates and registrations.
"Using the Qubit platform, the British Heart Foundation will be able to understand and influence their visitor behaviour at scale," said Graham Cooke, CEO of Qubit. "By providing relevant interactions online, the company will be able to directly point visitors to initiatives that are of interest to them. The British Heart Foundation carries out tremendous work across the country, and Qubit is delighted to help this fantastic charity in how they're showcasing their endeavours to an online audience."
"The Third Sector can never afford to fall behind when interacting with prospective donors or volunteers," said Chris Thorn, Director of Digital & Customer Experience, British Heart Foundation. "The British Heart Foundation has made a continued effort to enhance our digital offer. Harnessing Qubit's technology will allow us to deliver the same sophisticated experience shoppers are used to on retail websites. Understanding the behaviour and needs of our online visitors will also provide us with the opportunity to engage a new generation of volunteers, and continue our great fundraising work in the offline world."
-ENDS-
About Qubit
Qubit is the leader in delivering highly persuasive personalization at scale. Award-winning brands in ecommerce, travel and gaming work with Qubit to transform the way they understand and influence their customers. Companies like Ubisoft, CafePress, Topshop, Shiseido, Ladbrokes Coral and Emirates are using the Qubit personalization platform to increase revenue, build loyalty and significantly improve their marketing efficiency. Every week Qubit is used to personalize approximately $600 million in online sales. Headquartered in London, the company has offices across Europe and the U.S. For more information, please visit: www.qubit.com
About British Heart Foundation
We are the nation's heart charity and the largest independent funder of cardiovascular research.
Coronary heart disease is the UK's single biggest killer but we are leading the fight against it. Our pioneering research has helped to transform the lives of people living with heart and circulatory conditions.
Our work has been central to the discoveries of vital treatments that are helping to change the face of the UK's fight against heart disease.
Our vision is a world where people don't die prematurely from heart disease.
Over the past months we have been reviewing our strategic approach with the help of staff, supporters and stakeholders.
Our new strategy will give us powerful focus in our fight for every heartbeat, and enable us to lead the fight against cardiovascular disease more effectively.
We'll continue the fight through our pioneering heart research, vital prevention and survival activity and ensuring quality care and support for everyone living with heart disease.
Qubit Contact
George Barker
Communications
george@qubit.com
+44 20 3551 3990