Partnership to enable ecommerce businesses to unlock the power of their data
[NEW YORK] -- [15 JUNE 2017] - Qubit and Looker have established a partnership to bring data-driven decision making to personalization for ecommerce businesses. Qubit, the leader in delivering highly persuasive personalization at scale, provides the platform for marketers to create highly segmented personalized experiences for the highest performing customers. Looker, the modern data platform, allows businesses to consistently define metrics across the organization to make data more accessible, sharable, and secure.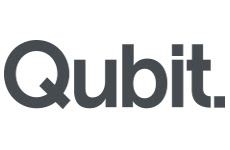 Qubit logo
"Looker is a company that I have admired for a long time," said Graham Cooke, founder and CEO of Qubit. "In a typical week at Qubit, we collect 70 billion data points which our customers need to analyze, in order to understand their visitors and then influence them through powerful personalization. Looker is a tool which enables organizations to simply and efficiently manage and make sense of the data they are collecting - it's an incredibly exciting time!"
"At Looker, we believe everyone should have access to explore and understand the data that drives their business," said Keenan Rice, VP of alliances at Looker. "Qubit empowers some of the biggest ecommerce companies to personalize to their customer base, processing literally billions of interactions every week. Partnering with Qubit will make it easier and more efficient for businesses to query that data in a simple, easy to use, format."
The combination of Qubit's and Looker's technologies enables joint customers to analyze visitor data efficiently and effectively. Customers will have the ability to look at all their data from multiple siloed locations within one interface. This data will no longer require IT resources to segment and understand.
"Businesses have the data, now it's about making it available and breaking the silos that have been created in organizations," Cooke continued. "With Qubit and Looker establishing a partnership we will make it easier for companies to understand their customers and ultimately create experiences which will drive brand loyalty and revenue."
About Qubit.
Qubit is the leader in highly persuasive personalization at scale.
Leading ecommerce companies work with Qubit to transform the way they understand and influence their customers in order to increase revenue, build loyalty and improve marketing efficiency.

By combining rich customer data, deep learning technology and advanced segmentation capabilities, the Qubit Customer Influence Engine can precisely match customers with the widest range of personal, online experiences to influence behavior at scale.

Qubit is trusted to deliver real impact to the bottom line for the biggest brands in ecommerce including Ubisoft, CafePress, Topshop, Shiseido, and Emirates. Across the global Qubit customer base, $600 million worth of online sales are influenced over a typical week.

To date, we have received over $76 million in funding from Goldman Sachs, Accel, Sapphire Ventures, Balderton Capital and Salesforce Ventures.
About Looker
Looker is a complete data platform that offers data analytics and business insights to every department and easily integrates into applications to get data directly into the decision-making process.
The company is powering data-driven cultures at more than 800 industry-leading and innovative companies such as Sony, Amazon, The Economist, Kohler, Etsy, Lyft and Kickstarter.
The company is headquartered in Santa Cruz, California, with offices in San Francisco, New York, London and Dublin, Ireland. Investors include CapitalG, Geodesic Capital, Goldman Sachs, Kleiner Perkins Caufield & Byers, Meritech Capital Partners, Redpoint Ventures, First Round Capital, Sapphire Ventures, and PivotNorth.
For more information, connect with us on LinkedIn, on Twitter, Facebook, G+ and YouTube or visit looker.com.
Contact
George Barker, Communications
george@qubit.com