London, June 2nd, 2016: Consumer champion the Good Housekeeping Institute (GHI) has joined the Quiet Revolution partnering with Quiet Mark to build an understanding of the impact of product noise and offer the first sound-based consumer testing model.
The new partnership brings together two well-respected and complimentary independent consumer champions who hope to offer a new level of insight and understanding on the issues related to product noise. Together they will offer noise ratings for products tested at the Good Housekeeping Institute.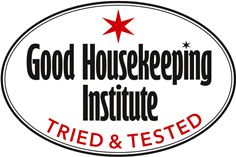 Good Housekeeping Institute logo
This will be the first time that a world-famous consumer champion has joined forces with Quiet Mark, offering unmatched insight into the latest acoustic testing processes, technology and noise-related knowledge.
Quiet Mark will provide the Head Artemis System and acoustic experts from their testing team to determine whether a consumer product complies with their standard for a specific product type.
They will incorporate a new sound quality test for products that will look at the elements of product noise, as well as the volume, to determine if the noise is more or less favourable to human perception. Further details to be announced.
Testing will take place at both GHI's state-of-the-art testing facilities in Soho, London and Quiet Mark's new HQ and testing lab in Central London. The results of the Quiet Mark tests will be incorporated into the publication of GHI's consumer testing results.
The Good Housekeeping Institute will incorporate sound quality testing into its monthly testing cycle for agreed product categories, which will include; washing machines, washer dryers, tumble dryers, fridges, fridge freezers, freezers, food preparation machines, such as mixers, blenders, food processors, smoothie-makers and juicers. It will also include kettles, coffee machines, vacuum cleaners, irons, home office equipment, such as printers and paper shredders, hairdryers, sewing machines and garden tools and lawn mowers.
Poppy Szkiler, founder and managing director, Quiet Mark, comments: "We are excited to announce our partnership with the Good Housekeeping Institute, which will herald a new era in sound-based consumer product testing.
"For the first time we will not only be able to offer consumers a valuable noise output reference on the product they are researching, but also detail real insight into the quality of that sound, and whether it is likely to be disruptive when they use it in their home."
Judith Secombe, Group Publishing Director, Good Housekeeping Institute, says: "The partnership with Quiet Mark adds a new and valuable dimension to our product testing. We know how much poor sound quality can impact modern life and look forward to developing awareness of the best performing products and how beneficial they can be."
About Quiet Mark
In our stressful lives we are surrounded by a cacophony of sound that we have little power to stop. The louder the noise around us the more energy we waste to overcome it, and it is getting worse day by day. If we don't do something about this soon, our ability to hear the subtle sounds around us will disappear. Quiet Mark is embarking on a journey to redress the situation, to create a demand for the use of quieter technology in our homes, in our workplace and in the open air.
Quiet Mark, associated with the Noise Abatement Society charity, sprang from the response to public complaints received by the Society's 24/7 national noise helpline, concerning the volume of excessive noise made by household tools, appliances and technology which invade the fabric of everyday life.
Quiet Mark brings the answer with a universal symbol and system of support for consumers and industry alike to help transform the aural environment for the benefit of all by commending the quietest technology currently available on the market. Quiet Mark product submissions are assessed by a team of the UK's leading acousticians at the Association of Noise Consultants.
The response from industry internationally has been overwhelmingly positive with over 70 leading global brands across first 30 product categories, from dishwashers to garden tools, now on board including Miele, AEG Electrolux, Dyson, LG, Mitsubishi Electric, Panasonic, Philips, Samsung and Whirlpool. They have all achieved awards for their quieter products with the distinctive purple Quiet Mark logo. For more information see here: www.quietmark.com
About Good Housekeeping Institute:
The famous Good Housekeeping Institute logo can be found on everything from cookers to computers. It's a rare thing: a truly independent sign of a product's ability to do what it promises – no ifs or buts. Researchers at the GHI test products the way consumers would use them, offering reassurance that they'll also work for you. Being approved by the GHI involves rigorous testing carried out by experts. Only those products that pass the GHI consumer Quality Assessment test can have access to the endorsement. Not everything passes the rigorous testing, which is why the GHI Approved logo is something you know you can trust, and an endorsement that companies crave. See here for more details: www.goodhousekeeping.co.uk/institute
About the Noise Abatement Society:
The remit of this national charity is to abate excessive and unnecessary noise to protect the public and improve the aural environment. Working with Government and Industry for more than fifty years the Noise Abatement Society has achieved a reputation for collaborative partnerships to find practical solutions to noise problems, underscored by programmes to raise awareness and educate about measured, considered and responsible use of sound. www.noiseabatementsociety.com
Quiet Mark Press contacts
Liberate Media
Lloyd Gofton - +44 (0) 7919 353484; Email: lloyd@liberatemedia.com
Catherine Goddard - +44 (0) 7720 635048; Email: catherine@liberatemedia.com
Justine Holman - +44 (0) 7808 608416; Email: justine@liberatemedia.com