Latest low noise technology and acoustic solutions to protect our outdoor aural environment
Brighton, June 27, 2013: This year, the RHS Hampton Court Palace Flower show will feature the Quiet Mark, Technology in Harmony with Nature exhibition (sponsored by Lexus). Following Quiet Mark's world-first Quiet House at the Ideal Home Show earlier in Spring, the exhibition will feature yet another captivating soundscape experience taking place in the heart of the show at the Celebrity Speaker and Catwalk in Bloom Marquee, between the 9th–14th July.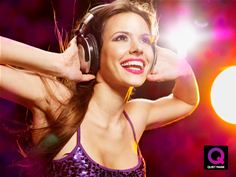 Quiet Party
The roar of an engine, the whine of a hedge trimmer or the constant drone of a lawn mower can all ruin the peace of our natural environment, whether relaxing in the back garden or out enjoying a walk. The sounds that are imposed upon us can have a profound impact on our day.
With this in mind, Quiet Mark (www.quietmark.com) the mark of approval for excellence in quiet design from the UK's Noise Abatement Society charitable foundation, will present a vision of the perfect, peaceful British Summer. The exhibition will showcase the latest high-performance, low-noise technology and acoustic solutions, including performances by the Epiphany orchestra improvising live heavenly sounds on silent instruments.
See floating acoustic clouds, the quietest garden and power tools, fans, lawn robots, quiet hybrid cars, no-noise motorcycles, commercial lawn technology, and shut out unwanted noise with acoustic fences and "My Quiet Hut" - sometimes all you need is a moment of peace in a shepherd's hut.
David Domoney, Professional Gardener, TV Presenter and CEO, Domoney Limited, contributing designer to the summer soundscape exhibition comments: "Quiet Mark is a huge ally for those that love the great outdoors, and yearn for a quieter life, as it offers advice and a mark of approval to recognise quieter high performance technology, sound insulation, isolation and noise absorbing solutions that can make a very real difference to our outdoor spaces. It is easy to forget how much the sounds around us affect our enjoyment of life, and removing unnecessary noise is especially important in the garden, where we usually retreat for a bit of peace and quiet."
Poppy Elliott, Managing Director of Quiet Mark says: "With an often limited summer in the UK, we shouldn't have to worry about unwanted noise impacting our enjoyment of the great outdoors. This year at RHS Hampton Court Palace Flower show, Quiet Mark and our partners will present an alternative soundscape garden for visitors, allowing them to experience and appreciate the beauty of natural environments when technology is in harmony with nature."
Featuring brands with the distinctive purple 'Q' mark of approval, awarded to manufacturers who incorporate 'quiet' into their designs, The Quiet Soundscape Garden will offer practical and creative solutions to those looking for a more peaceful life.
Headline sponsor of The Quiet Soundscape Garden is luxury quiet-car leader Lexus. The company made the first call to industry when it introduced the 'Join the Quiet Revolution' campaign, and is committed to optimising its relationship with the environment by adapting its design and manufacturing processes and incorporating sustainability into as many aspects of its organisation as possible.
For Lexus, sustainability has to go beyond just reducing direct impact, it is also about co-existing in harmony with nature. Inspired by the work of the company in Japan, Lexus conducted a bio-diversity survey with the Surrey Wildlife Trust in 2012. This helped to ensure that its headquarters in Epsom, is as aligned with nature and the environment as possible, thereby providing a safe area for animal and plant species, as well as a pleasant place for staff and visitors.
Also featuring Yamaha's Silent instruments, Makita's low noise garden & power tools, Woolly Shepherd's natural wool acoustic clouds, Ebm-Papst lowest noise industrial fans, The Grass Group – INFiNiPower Commercial Lawn Care, Gtech garden tools, Robomow automatic lawnmower, Ashwood's bespoke Shepherd's Huts, Jacksons acoustic fencing, Silent Disco London secret garden party wireless headphones, Chewton Glen Hotel's inspirational Tree houses, Liebherr low noise refrigeration and introducing InHarmony with Nature, official UK partner to Memon, offering a range of new products that reverse the potentially harmful effects of mobile phones and other gadgets.
RHS Hampton Court Palace Flower show is located on the north and south sides of the Long Water in Hampton Court Park and nestled in amongst the show gardens, celebrated maze, historic tennis court and impressive grapevine of the magnificent Hampton Court Palace grounds where King Henry VIII used to roam. The Quiet Soundscape Garden has been developed to help consumers make more informed choices about the technology we buy and share our outdoor environments with, helping reduce unwanted noise and empowering us all to re-tune the sounds around us and de-stress our personal space.
Quiet Mark, Technology in Harmony Soundscape exhibition (sponsored by Lexus) will be on display at the Central Celebrity Catwalk in Bloom Marquee, RHS Hampton Court Palace Flower show 2013. Visitors will be able to experience, touch, try and feel the latest 'Quiet' technology and acoustic solutions. The RHS Hampton Court Palace Flower show 2013 will open daily between 9th – 14th July, 2013.
For more information or to purchase tickets to this year's event, please log on to http://www.rhs.org.uk/Shows-Events/RHS-Hampton-Court-Palace-Flower-Show/2013
To attend the exclusive press launch on Monday July 8th, at RHS Hampton Court Flower Show, please contact lloyd@liberatemedia.com or Jeremy@liberatemedia.com
-Ends-
About Quiet Mark
In our stressful lives we are surrounded by a cacophony of sound that we have little power to stop. The louder the noise around us the more energy we waste to overcome it, and it is getting worse day by day. If we don't do something about this soon, our ability to hear the subtle sounds around us will disappear. Quiet Mark is embarking on a journey to redress the situation, to create a demand for the use of quieter technology in our homes, in our workplace and in the open air.
Quiet Mark, a not-for-profit trading arm of the Noise Abatement Society charity, sprang from the response to public complaints received by the Society's 24/7 national noise helpline, concerning the volume of excessive noise made by household tools and appliances which invade the fabric of everyday life.
Quiet Mark brings the answer with a universal symbol and system of support for consumers and industry alike and is a vehicle to finance transformation of the aural environment for the benefit of all. Quiet Mark product submissions are assessed by a team of the UK's leading acousticians at the Association of Noise Consultants.
The response from industry internationally has been overwhelmingly positive with over 40 leading global brands across first 30 product categories, from dishwashers to garden tools, now on board including AEG Electrolux, Dyson, LG, Mitsubishi Electric, Panasonic, Philips, Samsung and Whirlpool. They have all achieved awards for their quieter products with the distinctive purple Quiet Mark logo. The world's first quiet showcase featuring the award winners and other practical peacemaking solutions, including Quiet Mark's Win a Quiet Life in 2013 monthly promotion, can be seen at www.quietmark.com
About the Noise Abatement Society
The remit of this national charity is to abate excessive and unnecessary noise to protect the public and improve the aural environment. Working with Government and Industry over the last fifty years the Noise Abatement Society has achieved a reputation for collaborative partnerships to find practical solutions to noise problems, underscored by programmes to raise awareness and educate about measured, considered and responsible use of sound. www.noiseabatementsociety.com
About Lexus
Lexus are delighted to be exhibiting Hampton Court Flower Show in association with Quiet Mark. A relationship that began after Lexus won the Quiet Mark Award of Distinction in 2012, the first car brand to do so, Lexus are proud to show just why they received this award.
The Hybrid Technology seen throughout the Lexus range can be seen in the CT 200h and IS 300h on display, demonstrating technology for tomorrow's forward thinking driver.
Powered by Lexus Hybrid Drive, both Lexus vehicles deliver leading edge full hybrid performance, combined with great fuel efficiency and exceptionally low emissions of CO2 (affecting the Climate) and of NOX (affecting air quality) . Dynamic and fun to drive, the CT 200h and IS 300h set new benchmarks for exterior finesse and interior quality, comfort and tranquillity.
To find out more information about this technology and how it is utilised within the Lexus range, please speak to one of our team at the show or visit lexus.co.uk
Quiet Mark Press contacts
Liberate Media:
Lloyd Gofton – mobile +44 (0)7919 353484; Email: lloyd@liberatemedia.com
Jeremy Lloyd – mobile +44 (0)7554 443520; Email – Jeremy@liberatemedia.com