London 17th July 2017, When we imagine an essentially English day certain things come to mind, a good cup of tea, a delicious plate of scones with strawberries and cream, perhaps the royal family even come to mind, a row of well-maintained beautiful roses and of course, a full English breakfast. For that is what is so quintessentially British after all, the balance of refinement and comforts of the home, of luxury and necessity, and none have done it better, a recent research project, commissioned by auctioneers Pro Auction support these findings as reported in The Mirror newspaper.
James Bond, Aston Martin, Buckingham Palace and fish and chips are just some of the things that the world over can be immediately identified as British. With the combination of the ever luxurious world renowned spy and the comfort of homey food, designed to keep you going on cold winters nights, the British way of life is truly one to be emulated.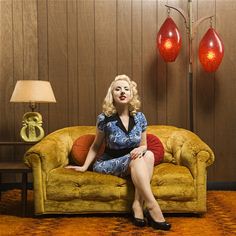 Furniture Auction
Simon Rose, a spokesperson for Pro Auction, the luxury furniture auctioneers, which commissioned the research to mark their auction in London on July 18, said: "This survey shows us that our stereotypes are what we love about being British".
Enjoying a bargain is also something we love about being British, and what better way than to buy a piece of luxury British vintage inspired furniture by auction, a one off event that should not be missed. Over 3,000 ex showroom pieces are set to be included in this 4 day auction between the 18th to 21st July 2017 to be held live and online from the Furniture Makers Hall at 12 Austin Friars, London EC2N 2H commencing 10.30am daily.
Auctioneer Simon Rose said "There'll be something to catch the eye of everyone looking to take home a truly British brand with an unquestioned pedigree.''
While Downton Abbey may have you believing that all the English live in mansions and have continuous dramas, all punctuated with rather extreme overreactions, it cannot be further from the truth. And the beauty in this message is simple, you can apply the Iconic British luxury to your home right now, starting with a faux fur throw or a stunning new dining room table, whatever feels best.
The British way of life doesn't merely extend to the interior of your home mind you, it is a way of life, it is a mindset, after all a stiff upper lip didn't get popularized all on its own. From choosing to have the English Breakfast tea, to remembering your P's and Q's all the while exuding the charm of an era that has long been forgotten.
The British way of life can be applied to so many things, from choosing to provide your guests at your next dinner party with comforting delights of beef wellington and trifle, with a contemporary twist of course, to choosing to idle away the days in summer as it should be relaxing watching a bit of tennis while indulging in strawberries, cream and the occasional glass of champagne. And if that isn't enough, how about a visit to Ascot, time to pull out your best hat.
The full auction catalogue along with images of the furniture lots, bidding website and further information regarding the sale can be found at www.iconicbritish.com
About Pro Auction
Pro Auction runs both traditional and online auctions throughout Europe, using the latest auction platforms and software, developed to meet the demands and needs of both the seller and purchaser. The company provides expert advice to insolvency practitioners, corporate recovery specialists and turnaround professionals. It is widely acknowledged as a leading provider of luxury items and business asset advice – from initial valuation to exit strategy planning and implementation – helping clients through the whole process.
Contact:
Mark Flynn
Pro Auction Limited
www.iconicbritish.com
Telephone: (+44) 01761 414000
Email: info@proauction.ltd.uk