Cambridge UK, Thursday, January 25, 2018 – Redgate, the leading Microsoft SQL Server tools vendor based in Cambridge, UK, has added another expert technology company to its list of worldwide partners in order to expand into Africa's biggest market.
Blue Turtle Technologies, one of South Africa's leading enterprise technology management providers, has partnered with Redgate to introduce its database development and deployment tools to customers and resellers.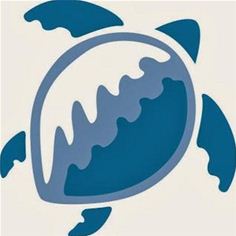 Blue Turtle Technologies logo
Redgate offers many of the industry-standard tools for SQL Server database development, which are used by 91% of companies in the Fortune 100. Because they plug into and integrate with the same IT infrastructure used for application development, they enable companies to introduce advanced development practices like DevOps faster and easier.
This is where Redgate Partners step in because, in an increasingly complicated IT environment, companies often need more than just software. Alongside it, they also require advice and help with the purchase, installation and customization of the software, as well as training. Like every Redgate Partner, Blue Turtle is an acknowledged expert in delivering enterprise solutions, and can help companies introduce initiatives that let them take advantage of software practices like DevOps.
As Tommy Erlank, Business Unit Manager at Blue Turtle Technologies, comments: "We are thrilled to be working with Redgate in the Southern Africa region, and look forward to introducing the brand to a growing list of new customers, as well as helping existing customers gain more benefit from their acquisitions."
Cass Lloyd, Redgate's Partner Manager, is also encouraged by the new alliance. "This is our first partner in the region, and we're excited to have Blue Turtle on board," she says. "As more and more enterprises move to DevOps to speed up the deployment of changes, updates and improvements, they can no longer afford for the database to be the bottleneck. Blue Turtle has a wealth of experience supporting their customers in application development, and the partnership with Redgate puts them in a unique position to extend the support to include the database alongside the application."
An added attraction for both Redgate and Blue Turtle is Microsoft's implementation of Azure datacenters in Cape Town and Johannesburg to deliver a range of cloud services. By providing more reliability, faster speeds, and lower latencies than datacenters based in Europe or America, it will allow companies to explore cloud services like Azure without the penalty of international connectivity costs or data protection concerns.
Redgate's offering for Azure databases ideally positions Blue Turtle to help companies explore the advantages of Azure as soon as the datacenters come online.
- ENDS -
For further information, please contact:
Cass Lloyd, Partner Manager, Redgate Software
Cass.Lloyd@red-gate.com
Matt Hilbert, Technology Writer, Redgate Software
Matt.Hilbert@red-gate.com
07564 778274
About Redgate Software
Redgate makes ingeniously simple software used by over 800,000 IT professionals and is the leading Microsoft SQL Server tools vendor. Redgate's philosophy is to design highly usable, reliable tools which elegantly solve the problems developers and DBAs face every day, and help them to adopt database DevOps. As a result, more than 100,000 companies use products in the Redgate SQL Toolbelt, including 91% of those in the Fortune 100.
About Blue Turtle Technologies
Blue Turtle Technologies provides solutions for optimizing, enhancing and leveraging existing IT investment and supporting the cost-effective delivery of new technology initiatives. With experience from mainframe to desktop, Blue Turtle delivers solutions for the effective management of IT infrastructures employing innovative software products, backed by best-practice implementation services. Blue Turtle's strategy leverages best-in-class software products brought together from leading international and South African software providers to deliver compelling and cost-effective technology management solutions to customers.