Growing digital engagement with customers across web, mobile apps and social media threatens security of organisations and their customers
London, UK, 24 November, 2016 – New research from RiskIQ on the state of digital risk management in large, UK organisations reveals that while 82 percent of C-Suite and senior managers admit they are concerned about the vulnerability of their web sites, mobile applications and social media accounts to cyber attack and impersonation, over half (57 percent) do not have a digital brand protection programme or team in place and over a third (34 percent) are missing a dedicated cyber threat management programme to protect them. As a result, organisations are missing the opportunity to detect cyber threats in the early stages where mitigation would greatly reduce the negative impact to the business and its customers.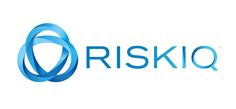 RiskIQ logo
Organisations continue to invest in web, mobile and social to engage with customers. This introduces new security risks that sit outside the corporate firewall, including threat actors compromising vulnerable web assets and duping users by impersonating business brands. Aligned with the heightened cyber threat, 82 percent of those surveyed cited that the security of digital channels is a boardroom concern and 90 percent agree that their organisation is equally or more at risk from cyber security attacks and digital brand impersonation compared to just five years ago.
The survey results indicate high confidence among the C-Suite and senior managers in protecting a business' digital presence despite lack of controls being applied to do so, and with minimal organisational responsibility evident. Although 88 percent would rate themselves as having good to excellent knowledge of cyber security, one quarter either don't know or don't currently monitor their digital channels. This is with the understanding that 68 percent feel that their organisation is more at risk from cyber security attacks today compared to five years ago.
Such concerns are having a direct impact on business progress, with 85 percent of those surveyed stating that cyber security and brand protection concerns are affecting the rollout of new digital initiatives.
Ben Harknett, VP EMEA, RiskIQ comments, "Our research shows that while organisations are advancing their use of digital channels, security is once again playing catch up. This lag results in increased digital risk which could impact the success of those channels. Digital Risk Monitoring and External Threat Management needs to be considered by all organisations in the defence of their digital channels."
Notes to editor
The Digital Risk Management survey, conducted by Atomik Research on behalf of RiskIQ during November, surveyed 250 C-suite and senior managers from UK companies with greater than 500 employees. Additional survey findings include:
Top cyber security and brand concerns include: brand and reputational damage (51 percent), exposure to customer data (58 percent) and phishing and malware attacks (40 percent)
85 percent of respondents stated that digital engagement is playing a more important role in their organisation than five years ago
66 percent have a cyber threat management team, and 44 percent have a digital brand management team in place
39 percent feel both cyber security and brand protection concerns are affecting the rollout of new digital initiatives; 32 percent say only cyber security; 13 percent say only brand protection
62 percent said their organisation is more at risk from digital brand impersonation
Download the research infographic at –
http://www.riskiq.com/wp-content/uploads/2016/11/digital-security-gap-infographic-2016.pdf
About RiskIQ
RiskIQ is a cybersecurity company that helps organizations discover and protect their external-facing known, unknown, and third-party web, mobile, and social assets. The company's External Threat Management platform combines a worldwide proxy and sensor network with synthetic clients that emulate users to monitor, detect, and take actions against threats. RiskIQ is used by thousands of security analysts including many from the Fortune 500 and leading financial institutions to protect their digital assets, users, and customers from external security threats. The company is headquartered in San Francisco, California, and backed by Summit Partners, Battery Ventures, Georgian Partners and MassMutual Ventures. Information security professionals can sign up for a fully functioning trial version of PassiveTotal for free by visiting www.riskiq.com/whats-new-passivetotal.
To learn more about RiskIQ, visit www.riskiq.com.
CONTACT
Riskiq@atomicpr.com
0203 861 3901