Positive outlook for mobile operator billing to power mobile commerce and shopping
Prague, January 26, 2011 -- Tego Interactive, a company delivering digital strategy and execution to startups, brands, service providers and network operators through converged Web and mobile solutions, today released the first in a series of white papers and business how-to "CheatSheets," providing companies across the mobile ecosystem with insights into mobile commerce and payments, and strategies to achieve mobile retail readiness.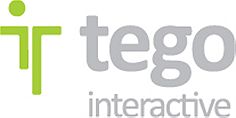 Tego Interactive logo
The new-release white paper Real Goods, Real Commerce & Real Results: The positive future for mobile operator billing platforms examines the evolution of consumer attitudes toward mobile commerce and identifies the payment mechanisms that will allow companies and merchants to satisfy customer requirements.
Tego Interactive has teamed up with MSearchGroove, the source of analysis on all things mobile, to create and market Thought Leadership to put in context the massive media shift that is taking place and how mobile companies can take advantage of new opportunities on mobile. To support this effort Tego Interactive is also deepening its partnership with MSearchGroove to showcase insights and research related to mobile commerce and mobile website strategy and optimization. This information will be available from Tego Interactive via a branded microsite on MSearchGroove, known as a Briefing Room.
Drawing from several recent projects and trials Tego Interactive has undertaken with its partner 24GMedia (www.24gmedia.com), a next-generation mobile payment and application service provider, the white paper provides insights into what consumers and merchants expect from mobile commerce. This work underlines the wealth of opportunity in commerce strategies that integrate payment at the point-of-sales (POS).
Interestingly, consumer and customer requirements also play in favor of mobile operator billing, a mechanism that is gaining serious traction now that many of the technology and attitude hurdles have been removed.
Mobile commerce and shopping have arrived, supported by mobile operator billing and vast improvements to integration. "Moving forward, more mobile operators must rethink their revenue share models and join together to enable commerce and shopping across all their networks combined," observes Alfred DeRose, Tego Interactive Managing Director. "More importantly, companies must work together to enable easier integration at the point-of-sale, allowing a more seamless mobile commerce that encourages consumers to buy in-store using their mobile phones."
The full report is available from http://tegointeractive.com/2011-01/608/tego-interactive-releases-m-commerce-white-paper/.
ABOUT TEGO INTERACTIVE
Tego Interactive s.r.o., delivers digital strategy and development expertise to startups, brands and service providers through converged Web and mobile solutions. From mobile retail strategies to mobile publishing solutions to mobile application development, Tego Interactive leverages years of experience and partnerships to deliver technology solutions tailored specifically to your market needs.
For more information about Tego Interactive, please visit www.tegointeractive.com.
ABOUT MSEARCHGROOVE
MSearchGroove (MSG) — a top 50 influential technology site – is the source of analysis and commentary on all things mobile. In addition to tracking mobile companies and trends that matter most, MSearchGroove also produces bespoke research, white papers, and editorial content for the global mobile industry.
For more information, please visit www.msearchgroove.com.
FOR MEDIA ENQUIRIES, PLEASE CONTACT:
Peggy Anne Salz
Publisher & Chief Analyst, MSearchGroove
Tel.: +49-172 245 1028
E-mail: peggy@msearchgroove.com