The second quarter retailer pricing index report from UK retail analyst Cogenta (www.cogenta.com) reveals that Q2 pricing activity is up in every consumer category being tracked. Personal Care Products and Small Kitchen Appliances showed the biggest increases in activity; both categories that are directly related to discretionary consumer spend. Cogenta's in-depth behavioural analysis of this activity confirms the recent optimism that consumer spending is up and that a retail market recovery is now a reality.
The UK Price Index Report Q2 2013 covers the 150 biggest UK retailers operating in all major categories outside of grocery and generates analyses on key aspects of retailers' pricing performance and behaviour. The data the reports are based upon represents the most comprehensive statistical pricing base produced for the UK consumer goods retail market by leading retailers. This includes over 800 million individual price points tracked online over the second three months of 2013.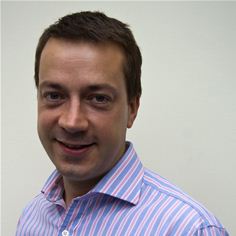 Adrian Hobbs
In addition to covering comparable price indexing for the UK's major retailers, this latest report also studies: the volume of price changes being made, the implications of promoting a product that isn't in stock and the days on which prices change. The analysis is achieved through Cogenta's unique retail intelligence platform that tracks millions of price changes over each day. It is the same data that is used to provide many of the UKs biggest retailers with daily pricing intelligence.
Adrian Hobbs Cogenta's CEO commented; "This analysis demonstrates that trading activity is up markedly, particularly in areas where consumers are spending money on themselves; such as new grooming products and gadgets for the kitchen. What it also shows is that retailers are having to work especially hard, through the use of intense pricing adjustments to both claim and maintain their market share. Consumers maybe feeling more positive but the reality is that they have got used to getting the best deal. This means competitive pricing activity still needs to be spot on."
ends
About Cogenta: (www.cogenta.com)
Cogenta is the pioneer and the market leader in the provision of retail and pricing intelligence to UK's top and most trusted high street and online retailers. Its competitive intelligence service (NetPrice) equips UK's operating retailers with the business intelligence to help them to optimize stock and pricing decisions and therein maximize profits every day.
Cogenta provides unrivalled level of data accuracy and tracks price, stock, delivery information and promotional activity surrounding retail products in a wide range of categories.
They also publish consumer shopping applications that help consumers to make the best pricing decisions. Cogenta tracks consumer shopping behaviour and enables brands and retailers to communicate and target new audiences via mobile.
Cogenta's Marketing and Media contact;
Adrian Hobbs
Cogenta Ltd
adrian.hobbs@cogenta.com
D: +441753 827907
M: +447836 333210
W: cogenta.com
T: @cogenta