Harwell, Oxfordshire, 26 September 2018. World-leading geospatial data analytics company Rezatec has announced a follow-on investment to its 2018 £2m Seed Round equity financing round, with Harbert European Growth Capital now providing a substantial growth debt facility to the Company. This new facility will lend additional financial support to Rezatec as it continues its rapid rate of new customer acquisition across North America, Africa and Asia Pacific. Rezatec is seeing particularly strong demand for its geospatial data analytics in the Forestry, Infrastructure and Water sectors worldwide. This financing round follows on from a financial year that saw Rezatec subscription revenues grow by 7x from Q1 FY18 to Q4 FY18.
Rezatec plans to significantly expand its portfolio of proprietary geospatial technologies in the coming months. This expansion of Rezatec data science, machine learning and software tools will serve to meet new customer demand in existing vertical markets and beyond. The Company anticipates completing a substantial Series A transaction in the period ahead to finance this expansion of the business and its operations.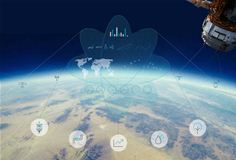 Geospatial data analytics
Patrick Newton, Chief Executive Officer at Rezatec stated, "We are very pleased to have secured the support of Harbert in building the Rezatec business. Their focus on high growth, innovative technology companies makes them an ideal fit for our business."
Fahad Khan, Vice President at Harbert European Growth Capital said "We are delighted to partner with Rezatec's strong management team and give them a global network in addition to capital to help support their growth ambitions. We are pleased to bring our close relationships within the European and American technology sector and welcome Rezatec to a portfolio of over 70 high growth companies".
Rezatec delivers accurate, cost-efficient, highly valuable and scalable satellite data analytics to optimise the use of natural and man-made assets in the Forestry, Water, Agriculture and Infrastructure sectors.
To find out more visit https://www.rezatec.com/news/.
- Ends -
Editor's notes
About Rezatec
Rezatec™ applies data science to satellite imagery and geospatial data to deliver sophisticated, cloud-based analytics to customers owning and operating high value, distributed land-based assets. Rezatec data services enable improved margins, enhanced competitive advantage and optimised asset management for its customers. Rezatec customers cover the globe and are leaders in their respective industries in the water, agriculture, infrastructure and forestry sectors. For more information about Rezatec visit www.rezatec.com
About Harbert European Growth Capital
Harbert European Growth Capital is a London based debt fund investing in high growth UK and Pan European companies across Technology sectors. The team has a 10+ year track record of providing entrepreneurs and shareholders with long term, less dilutive and non-restrictive capital to fund various situations including growth capital, acquisitions, pre-IPO or fund raise bridge, and various forms of recapitalisation.
Typical investments scale with the company's growth and seek to help support multi-year business plans. With significant capital committed from Harbert Management Corporation ("HMC"), institutional funds and private investors, Harbert is actively seeking investment opportunities and seeks to invest anywhere from £1m - £25m with flexibility to invest in larger transactions opportunistically.
For editorial enquiries contact:
Simon Haskell, Marketing Manager, Rezatec Limited
Tel: 01865 817 537, Email: simon.haskell@rezatec.com