Edinburgh, UK - 7th September, 2017: One of the world's leading providers of IT Service Management (ITSM) and IT Asset Management (ITAM) solutions, Axios Systems, is delighted to announce the appointment of Roberto Casetta as its new Head of Global Sales.
With 25 years of strategic, organizational and commercial experience within the software industry, Casetta arrives at Axios following stints at BMC and Ivanti - formerly HEAT Software - where he occupied the post of Senior Vice President and International General Manager.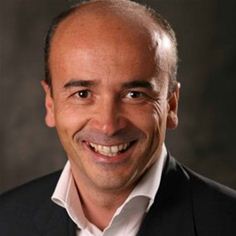 Roberto Casetta
Casetta will be responsible for directing the company's business strategy and meeting targets for financial performance as well as maintaining productive peer-to-peer relationships with Axios's global customer-base.
Speaking about his appointment, Roberto Casetta, Head of Global Sales at Axios Systems said: "I'm excited by the opportunity to join an organization that has an impressive potential on the technology and business solution available for our customers. Axios is one of main players in the Service Management arena, always well respected and recognized as a Leader. The combination of a solid core technology with a fresh new ITOM solution, is creating a portfolio able to immediately address the Digital Transformation starting in the market."
Tasos Symeonides, CEO at Axios Systems said: "I am excited to welcome Roberto to Axios Systems and look forward to seeing what he and the rest of our Senior Management team can do in the coming months. I have confidence that the combined knowledge and experience of all our recent appointments will push us to greater successes and I envisage Axios Systems cementing its place within the ITSM industry while increasing market-share."
Roberto's arrival completes the UK firm's Senior Management team, which has recently undergone a significant overhaul since Wendy Ellen (Head of Global HR) and Gerry Jamieson (Financial Controller) were appointed last September.
Since then, Axios Systems has bolstered its management structure across various departments, prioritizing increased market-share and profitability within the dynamic ITSM sector with the appointments of Chris Rydings (CTO), Gary Lessels (Global Consultancy Leader) and Andy Hudson (Head of Global Marketing).
-Ends-

About Axios Systems
For almost 30 years, Axios Systems has been committed to delivering innovative IT Service Management (ITSM) and IT Asset Management (ITAM) solutions that help customers not only improve their infrastructure operations, but also enhance service delivery across business functions, including HR, Facilities Management and Finance. Axios is recognized as a world leader by leading analysts and their global client base, with a 100% focus on service management technologies.
Axios's enterprise software, assyst, is purpose-built to transform IT departments into profitable business-focused customer service teams. assyst adds tangible value to each client's organization by building on the ITIL® framework to help solve their business challenges.
assyst is accredited for all 16 PinkVERIFY™ ITIL® processes, and Axios was the first vendor to achieve this within a single solution.
For more information, please visit our website at http://www.axiossystems.com/