Mahé, Seychelles, 12th February 2013 - The Coral Strand Smart Choice Hotel in Seychelles is offering a special rate for the travel industry. Employees in the travel branch and their families can take advantage of rebates in the 3-star plus hotel until 31st October 2013. This makes it possible to have a night's stay including breakfast for as low as £58 per person with free upgrade to a higher room category (upon availability) and other benefits including a fruit basket upon arrival, free WIFI and free early check-in or late check-out.
Snow-white beaches, crystal clear water and breathtaking nature - holidays in Seychelles are enchanting for tourists. The group of islands in the Indian Ocean are considered one of the last paradises on Earth, which make them a dream destination for many. The Seychelles offer both beach and active holidays, not to mention nature-lovers will also be excited as they marvel at the variegated flora and fauna.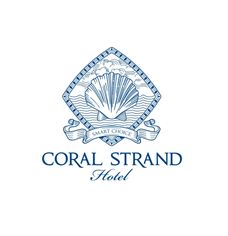 Coral Strand Logo
This dream destination is also available at a dream price. The Coral Strand Smart Choice Hotel stands out with a completely new hotel concept in Seychelles - premium comfort at a low price. Located directly on the most beautiful piece of beach on Beau Vallon Bay on the island of Mahé, the hotel offers the best value for money in Seychelles. There is hardly another hotel with such a view of the beach and sea. The 3-star plus hotel has 165 modern and attractively equipped rooms, including 140 standard rooms, four junior suites and 21 deluxe rooms.
The rebate for the travel industry is valid for bookings in the Coral Strand Smart Choice Hotel up to the end of October 2013. Only a confirmation showing employment in the travel industry/aviation is necessary as validation when making a reservation. Accompanying family and friends also qualify for the rebate.
Please find more information at http://www.coralstrand.com
Coral Strand Smart Choice Hotel – Best Location in Paradise
The Coral Strand Smart Choice Hotel is located on the famous Beau Vallon Beach in Seychelles island of Mahé. Altogether, guests can choose from 165 modern and comfortable rooms on five floors in this 3-star plus hotel. What makes the Coral Strand Smart Choice special is the unique location directly on a white sand beach with its breath-taking view onto the Indian Ocean. More information under: http://www.coralstrand.com
Press contact:
Connected PR
Emily Yuan
Tel: +44 787 269 4239
emily@connectedpr.com