Everyone can understand the sinking feeling associated with the return to the office after Christmas and New Year, especially when you discover half of your work wardrobe no longer fits! The team at Rosetta had long been planning a fundraising event at the company and with a New Year they decided to make a change that would help them and also help a charity. Instead of committing to a full detox the Rosetta staff decided to join the January Dryathlon and donate their Friday wine money to Cancer Research UK.
Project Managers at Rosetta Translation explain what the Dryathlon meant to them: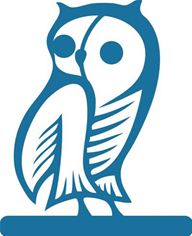 Rosetta Translation logo
"Our Friday evening glass of wine is a welcome reward for our busy week of language project management, so volunteering to give this up wasn't an easy decision to make. However, knowing that our wine money would be donated to Cancer Research UK definitely made the loss easier to stomach."
The company directors thought it such a worthy cause that they decided to triple the weekly wine budget and add this to the fundraising pot. Managing Director, Eric Fixmer expressed praise for his staff:
"I must say I was surprised when the Dryathlon idea was raised, in the stressful area of project management it's the little perks that keep the team going. They have done extremely well and I'm very proud."
Rosetta Translation managed to raise £260.00 for Cancer Research UK, the third largest charity in the UK. The charity campaigns tirelessly to support clinical trials and research into cancer treatments internationally. Rosetta has completed several pharmaceutical translations for the charity in the past and hopes their fundraising will provide some extra support.
The Rosetta team is now looking to hold regular fundraising events throughout the year in order to support different UK charities in their work and is open to any ideas clients and suppliers may have.
About Rosetta Translation:
Rosetta Translation Ltd is headquartered in London and has a branch in Shanghai, in addition to an international presence in Paris, Luxembourg and New York. The company provides translation and interpreting services to a wide range of clients in over 150 different languages across legal, business, financial and medical specialist areas.