Royds Withy King has chosen Zylpha's digital document bundling for Visualfiles across its practice, including: family law, personal injury and other litigation teams. Also included is Adobe Sign, the widely acclaimed electronic signature solution and a renewed licence for Zylpha's MoJ (Ministry of Justice) EL/PL and RTA Portal Integration. There is also Zylpha's standalone bundling option for those not using Visualfiles.
An ambitious and growing UK Top 100 law firm, Royds Withy King prides itself as being a practice that is 'ahead of the curve', with its clients very much to the fore. Efficient systems are an important element of maintaining and developing this approach and in particular document bundling and electronic signatures.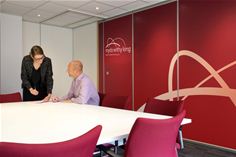 Royds Withy King Chooses Zylpha
Zylpha's digital document technology streamlines and simplifies even the largest, most complex bundles. It is also widely acclaimed for its security and its seamless integration with Adobe electronic signature functionality. By using Zylpha's widely acclaimed digital document bundling in conjunction with LexisNexis' Visualfiles case management software, users can produce bundles at a fraction of the cost, time and effort associated with manual processes. Typical time savings of 70% are commonplace when compared to manual alternatives. Additionally, Zylpha's bundling system eliminates costs such as: stationery, photocopying, paper file-storage, maintenance and courier charges.
Commenting on the news David Eagle, Head of Client Solutions and Innovation IT Manager at Royds Withy King, noted; "We already had a good working relationship with Zylpha so were very aware of the quality of the company's work and products. Add to this the compelling benefits of Zylpha's widely acclaimed Visualfiles bundling and the business case was complete. We are looking forward to the very real impact that this technology can make across our business."
Zylpha's CEO Tim Long welcomes David Eagles' comments adding, "In challenging times you need lawyers that are ahead of the curve. Royds Withy King epitomises this principle and recognises the role technology can play in supporting the expertise and high client service levels that the practice provides. We are delighted then, that after building a good working relationship with us through using our MoJ Portal solution, that Royds Withy King has chosen our Visualfiles bundling software across the practice. We look forward to working closely with the team there on this and other projects where technology can make a difference."
ends
About Zylpha www.zylpha.com
Headquartered in Southampton, Zylpha is an innovative specialist offering tools for the legal profession including:
Secure electronic document production and delivery.
Court Bundling.
Integration with the MOJ Portal and Land Registry Business Gateway.
Links to agencies for AML and Identity Verification.
The company, which was founded by Tim Long its CEO, has won widespread acclaim in both the legal and local government sectors for its systems, which transform secure communications for court and case management bundles.
For more information, please contact:
Tim Long
Zylpha Ltd.
T: 01962 658881
t.long@zylpha.com
www.zylpha.com
Or
Leigh Richards
The Right Image
T: 0844 / 561 7586
M: 07758 372527
leigh.richards@therightimage.co.uk
www.therightimage.co.uk