Woking, Surrey, 29th October 2013 - SFW Ltd is delighted to announce that it has achieved supplier status on the G-Cloud 4 Framework, with 27 offerings available across the Software as a Service (SaaS), Specialist Cloud Services (SCS) and Infrastructure as a Service (IaaS) lots. This follows SFW's previous success on G-Cloud iii and G-Cloud ii frameworks. The UK Government G-Cloud 4 framework enables the rapid sourcing and deployment of secure, competitively priced cloud services to over 30,000 organisations in the UK public sector.
In this latest iteration of the G-Cloud Framework, key products including SFW Case Management Platform, SFW Collaboration Platform and SFW Applications Support Management have been retained and a number of others introduced. The new introductions include the SFW Readiness Assessment - Digital by Default Service Standard which allows Public Sector organisations to benchmark themselves against the Standard and recommends next actions to ensure compliance.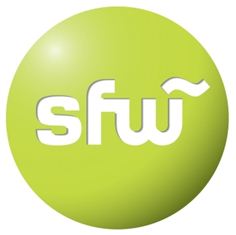 SFW Ltd Logo
In addition, SFW is also offering, through IL2 and IL3 accredited cloud hosting partner Skyscape, SFW Skyscape Managed Cloud Infrastructure and SFW Skyscape Self-Service Infrastructure, IL2 and IL3. These new services ensure that clients can enjoy all the flexibility of cloud solutions, securely.
Peter Hornsby, SFW Director commented "It's great that SFW has achieved supplier status on the G-Cloud Framework for the third time. SFW has already enjoyed a significant number of sales through this channel, 0.8% (£495.7k) by value and 2% (72) by volume of all Cloudstore sales to date. Public Sector IT procurement is in a new era, with the need to make savings shifting the approach towards Cloud First, commoditised services and rationalised infrastructure. SFW's inclusion in G4 not only shows that SFW's products and services are in line with this approach but, as sales to date show, they are also relevant."
He continued, "Public sector has been the key focus area for SFW since 2000, and over 80% of SFW's clients are Public Sector organisations. G-Cloud is a particularly important platform for SMEs like SFW to interact with and sell to the Public Sector - to date, about 65% of spend from the G-Cloud is with SMEs. SFW's presence on G-Cloud 4 means Public Sector Clients can continue to source SFW's offerings quickly, and at a lower overall procurement cost, because the tendering requirements have already been undertaken. With SFW's increased offering portfolio for G-Cloud and its presence on the ConsultancyONE framework, it's now easier than ever to get timely, cost-effective quality services from SFW."
ENDS.
About G-Cloud
The G-Cloud Programme is a cross government initiative, originally led by Andy Nelson (Ministry of Justice) supported by Denise McDonagh (Home Office) under the direction of the Chief Information Officer Delivery Board as part of the Government ICT Strategy.
The initial focus is on introducing cloud ICT services into government departments, local authorities and the wider public sector. In order to do this they have undertaken an OJEU compliant framework called G-Cloud. These services can then be reviewed through the CloudStore.
The responsibility for G-Cloud has now been successfully passed to the Government Digital Service (GDS).
About SFW
SFW is a British SME that Delivers Value, Digitally via Agile Software Application Services to Public and Private sector organisations – helping them transform their services into digital applications, streamline processes, increase efficiency and reduce costs.
SFW's services span the IT lifecycle and beyond, including Advisory, Agile Delivery, Application Management and Secure Hosting. Its approach is underpinned by disciplined development and management methodologies, ITIL-compliant service management and a commitment to quality, the environment and security (ISO 9001, ISO 14001 and ISO 27001 accredited). This ensures SFW delivers service excellence, consistently and securely, to its clients.
Since inception in 1992, SFW has gained an enviable reputation for helping clients reduce cost, add value and attain real benefits, faster and better. With over 15 years' successful delivery to the public sector, SFW's quality of performance and desire to provide innovative and useful applications make it the preferred and trusted, long term technology partner for many UK and pan-European government agencies.
To date, Public Sector clients that have purchased SFW's products and services via the G-Cloud include the Houses of Parliament, Homes & Communities Agency, Heritage Lottery Fund, Animal Health & Veterinary Laboratories Agency, National Employment Savings Trust and Passenger Focus.
For more information about SFW, its products, services and solutions, please visit www.sfwltd.co.uk
For any press-related queries contact, Catriona Anderson, marketing@sfwltd.co.uk or call 01483 722219