Woking, Surrey, UK 07 October 2013 - SFW Ltd is delighted to announce that it has successfully bid for and purchased the GRETA Registry software. Registries are a key component in the management, monitoring and mitigation of Greenhouse Gases (GHGs) and this proven, secure, reliable tool is a significant addition to SFW's IT Carbon Management Portfolio for both compliance and voluntary markets. The purchase of the software from the Department of Energy and Climate Change (DECC), took place on 3rd October 2013.
The GRETA Registry was used by 17 National Governments to manage allowances and emissions both inside and outside the European Union Emissions Trading Scheme (EU ETS) including units and project credits issued under the Kyoto Protocol. GRETA provides a reliable, proven and secure software platform that ensures the correct accounting and recording of allowance holdings, transactions, verified emissions and related data in a manner that is compliant with EU Regulations and UNFCCC requirements.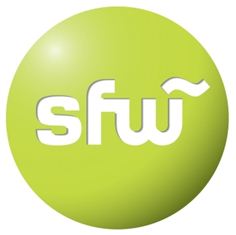 SFW Ltd Logo
Chris Peddie-Burch, Head of SFW's Climate, Environment and Energy Group said "The purchase of the GRETA registry software is great news for SFW. It is a perfect complement to SFW's existing offerings: ETSWAP, GCP, REI, Seringas and VCS. Recent engagements in emerging markets have shown that by leveraging software assets like GRETA, SFW can help Governments and Government agencies implement effective market mechanisms."
Peddie-Burch continued, "SFW's technology toolset can be customised to meet exact and specific needs – as part of a full Carbon Market Implementation, or as a training tool to aid and facilitate capacity building activities. Because SFW was responsible for the support and development of the GRETA product, the team already have in-depth implementation and customisation experience, ensuring that technical delivery can be swift and right-first-time. I am delighted that SFW can now offer even more products that integrate well together - giving clients greater choice as to how they address their individual climate requirements. I believe that, when combined with SFW's consultancy offering, SFW offers the most flexible and complete technical implementation products and services available in the Climate, Environment and Energy space."
Niall Mackenzie, Deputy Director in charge of emissions trading at DECC commented "This innovative procurement and its conclusion delivers the best results for all parties and is yet another demonstration of how the UK is spearheading the delivery of climate change mitigation measures. SFW is ideally placed to commercialise GRETA, given its demonstrable broad technical implementation knowledge and its experience of the tool, while DECC receives on-going licence revenue. Although GRETA is no longer used within the EU ETS, there are a growing number of markets that require a registry like GRETA – and, through this model DECC is enabling it to be recycled and reused, for mutual benefit.
ENDS.
Notes to Editors
About GRETA
GRETA is compliant with EU Regulations and UNFCCC requirements and is designed to ensure the correct accounting and recording of allowance holdings, transactions, verified emissions and compliance data. It has been certified for use within the EU ETS and under the Kyoto Protocol, which ensures a high quality, reliable system. It is also flexible enough to be used for other compliance carbon markets, as is the case in Switzerland.
What does a Compliance Registry Offer?
Management and conversion of Carbon Units (AAUs, EUAs, CERs, ERUs, RMUs etc.)
Management of users and access control functions / permissions
Accurate accounting of GHG emission rights: Issuance, Holdings, Transfers, Acquisition, Cancellation, Retirement, Audit trail and Reconciliation
Account Management: Transaction notification, Account statements, Account blocking /closing
Reporting: automatically generated reports for operators, competent authorities and the public
Management of JI and CDM projects and related credits
Management of operators and allocation / NIM process
About SFW
SFW is a British SME IT Consultancy, established 1992, that delivers Agile Software Application Services to Public and Private sector organisations – helping them transform their services into digital applications, streamline processes, increase efficiency and reduce costs.
SFW's services span the IT lifecycle and beyond, including Advisory, Agile Delivery, Application Management and Secure Hosting. Its approach is underpinned by disciplined development and management methodologies, ITIL-compliant service management and a commitment to quality, the environment and security (ISO 9001, ISO 14001 and ISO 27001 accredited). This ensures SFW consistently delivers service excellence, securely to its clients.
SFW combines technical expertise in a wide range of web-based applications with depth experience of the Climate Sector including GHG Data Management, MRV tools and Emissions Trading Registries. Currently, it is the software company with the greatest and most diverse experience of the EU ETS. Its approach is underpinned by a commitment to quality, the environment and security (ISO 9001, ISO 14001 and ISO 27001 accredited) and to delivering service excellence, securely to its clients. As such, SFW is the preferred and trusted long term technology partner for many UK, pan-European and International government agencies.
Climate Environment and Energy Group
The Climate, Environment and Energy Group provides consultancy, specification, implementation and delivery of IT tools for Carbon Markets whether bespoke, off-the-shelf, or a combination of the two. It has an impressive array of Carbon market-specific applications: Compliance Registries (GRETA and Seringas), Voluntary Registries (VCS), MRV Systems (ETSWAP), Registry Linking (REI) and Carbon Portfolio Asset Management (GCP). It combines these applications with the implementation knowledge, experience and expertise - ensuring right-sized solutions every time.
For further information, visit www.sfwltd.co.uk

For any press-related queries regarding SFW, please contact Catriona Anderson marketing@sfwltd.co.uk +44 1483 722219.

SFW Ltd, Southern House, Station Approach, Woking, Surrey GU22 7UY
About DECC
The Department of Energy & Climate Change (DECC) works to make sure the UK has secure, clean, affordable energy supplies and promote international action to mitigate climate change.
Responsibilities
We are responsible for:
energy security – making sure UK businesses and households have secure supplies of energy for light and power, heat and transport
action on climate change – leading government efforts to mitigate climate change, both through international action and cutting UK greenhouse gas emissions by at least 80% by 2050 (including by sourcing at least 15% of our energy from renewable sources by 2020)
renewable energy – sourcing at least 15% of our energy from renewable sources by 2020
affordability – delivering secure, low-carbon energy at the least cost to consumers, taxpayers and the economy
fairness – making sure the costs and benefits of our policies are distributed fairly so that we protect the most vulnerable and fuel poor households and address competitiveness problems faced by energy intensive industries
supporting growth – delivering our policies in a way that maximises the benefits to the economy in terms of jobs, growth and investment, including by making the most of our existing oil and gas reserves and seizing the opportunities presented by the rise of the global green economy
managing the UK's energy legacy safely, securely and cost effectively.
For further information, visit : https://www.gov.uk/government/organisations/department-of-energy-climate-change
For any press-related queries regarding DECC, please Emily Towers Emily.Towers@decc.gsi.gov.uk