- web application auditing technology nominated in Security and Cloud categories-
27th November 2012, Basingstoke, UK, – Cloud application auditing and security company, SaaSID, has been nominated as finalist in two categories of the 2012 Tech Trailblazer awards. Voting is open to the public and will close on 14th December.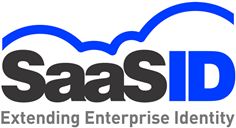 SaaSID Logo
Tech Trailblazers is a new concept in awards, designed explicitly for businesses that are less than five years old and at C-series funding or below. The awards have low barriers to entry and prizes that not only recognize startup innovation, but also proactively help startups to grow their businesses with exclusive coaching, mentoring and development from venture capitalists and leading Chief Technology Officers, as well as an estimated prize fund worth in excess of $1million. The awards seek to recognize true innovators in the following enterprise technology areas:
Big Data Trailblazers

Cloud Trailblazers

Emerging Markets Trailblazers

Mobile Technology Trailblazers

Networking Trailblazers

Security Trailblazers

Storage Trailblazers

Sustainable IT Trailblazers

Virtualization Trailblazers
Ed Macnair, CEO of SaaSID, commented, "We are extremely excited to have been nominated in two categories of the Tech Trailblazer Awards. Our technology solves a real problem faced by CIOs who are trying to manage web applications and the influx of personal computing devices into the enterprise and it has already caught the attention of the judging panel, which includes some notable names from the technology and investment worlds. Our participation in the Tech Trailblazer Awards has provided us with a fantastic opportunity to raise awareness of our innovation with CIOs of companies worldwide. Tech Trailblazer Awards is a great initiative that really supports up and coming companies in the technology sector. I'd like to thank everyone who adds their vote."
SaaSID's technology, Cloud Application Manager, facilitates organisations' use of cloud-based applications by authenticating employees through the browser, then managing and auditing their use of applications. Cloud Application Manager seamlessly integrates with existing directories, including Active Directory, LDAP and OpenID. The browser-based technology can perform policy-based redaction of sensitive information presented by web applications, or restrict features within web pages according to a user's role, regardless of the device they are using. This extends enterprise security policies to the cloud and helps organisations to address the governance, risk and compliance issues associated with web application use and the implementation of BYOD initiatives.
SaaSID has been shortlisted as a Cloud Trailblazer and a Security Trailblazer in the 2012 Tech Trailblazers Awards. Votes can be added by following the links below:
Cloud Trailblazers http://tech-trailblazers.wazoku.com/comp/cloud/entry/1400d44030cf25991d725343b6a8b0af
Security Trailblazers http://tech-trailblazers.wazoku.com/comp/security/entry/1400d44030cf25991d725343b6517edd
-ends-
About SaaSID
SaaSID provides authentication, management and auditing solutions that help organisations address the productivity, security and compliance issues associated with the growing use of Web applications and the implementation of BYOD initiatives within the wider consumerisation of IT. SaaSID solutions enable organisations to reduce user administration effort, increase productivity, prevent application misuse and meet audit requirements, while gaining the full benefits of the Cloud. Furthermore, its solutions support any device, thus enabling organisations to extend their security strategies to include BYOD and BYOS initiatives. SaaSID has partnerships with market leading technology, cloud platform and application providers including Salesforce.com, EMC Greenplum, Fujitsu, Kinamik, Microsoft and Apple. The company is headquartered in Basingstoke, United Kingdom. For more information, visit http://www.saasid.com/.
Follow SaaSID on Twitter: https://twitter.com/SaaSID
Connect with SaaSID on LinkedIn: www.linkedin.com/company/saasid-limited
Follow the awards on Twitter @techtrailblaze or via the hashtag #TTAwards, or visit LinkedIn at www.linkedin.com/company/tech-trailblazers-awards.
Media Contacts:
For SaaSID:
Josie Herbert
Phiness PR
+44 (0)7776 203307
+44 (0)1252 400569
Josie@phinesspr.co.uk
www.twitter.com/@phinessence
For Tech Trailblazers Awards:
Olivia Shannon
Omarketing
UK: +44 (0)208 255 5225
US: +1 781 519 0275
olivia@omarketing.co.uk
www.twitter.com/Olivia_at_O