The Scottish Legal Aid Board (SLAB) has 'gone-live' with Oracle Cloud. The move which is in line with the Scottish Government's Digital Strategy for Scotland means that it is the first public body to make this transition.

SLAB is responsible for managing legal aid in Scotland and enables people, who would be otherwise be unable to afford it, to get help for their legal problems. Running efficient IT systems is an important element in delivering this successfully.
At SLAB's Edinburgh HQ, Oracle Platinum Partner Inoapps (www.inoapps.com) has now implemented finance (ERP), i-expenses, and procurement in the Cloud, including sourcing and invoice scanning. Following shortly will be Oracle Cloud HCM and Payroll. This will also be the first public sector implementation of Oracle Payroll Cloud in both Scotland and the UK.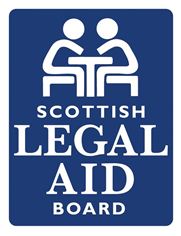 SLAB logo
John McLeod, Head of information Systems at SLAB, says: "We chose Inoapps to drive our implementation as it is a proven and award-winning Cloud adopter with a successful track record in delivering multi-pillar Oracle Cloud implementations. What really impressed us was the strength of their implementation team, as well as their change management capabilities and strong alliance with Oracle. There was also a willingness to listen to and interpret our needs in partnership.
"By consolidating financial, HR and payroll processes into one system, we hope to achieve far greater visibility of these activities across the organisation. This, combined with the improved reporting capabilities available in Oracle Cloud, should lead to improved insight and decision-making."
Graeme Hill, Director of Corporate Services at SLAB, notes: "By embracing cloud technology, we hope to achieve greater system stability and lessen the need for internal specialist expertise."
Inoapps is experiencing successful expansion across multiple sectors and the consultancy's credentials in delivering best-in-class Oracle solutions within the public sector continue to develop from strength to strength.
Commenting on the implementation Andrew Norris, Head of Inoapps' European Business said: "We're very pleased to add SLAB to our growing list of public sector clients. We understand that, across the board, the sector is under mounting pressure to pursue a Cloud First agenda to streamline processes and achieve cost efficiencies. The nature of our Oracle Cloud solutions and Managed Services is highly transferable across many industries, and together with over a decade's experience in Oracle and our status as Oracle's Cloud First Partner of the Year, this has been instrumental in us securing ongoing work within the Public Sector."
The SLAB implementation started in June 2017 with an initial launch for Finance in the Cloud in December 2017 followed by HR and Payroll being live by the end of September 2018.
Ends
About Inoapps
Inoapps specialises in delivering Oracle applications, technology, hardware and Cloud, supporting our customers through the provision of consultancy, implementation, enterprise change management and hosting & managed services.
Our global footprint extends across North America, Europe, the Middle East, Australia and Asia. For more than a decade we have focussed on delivering cutting edge Oracle solutions which help our clients to drive operational excellence and maximise the benefits of their technology investments. Our depth of expertise and commitment to our customers is demonstrated by consistent recognition from Oracle and the fact that our first customer is still a customer.
Inoapps is Oracle's Cloud First Partner of the Year 2018/19 and an accredited member of the Oracle Managed Service Provider Programme. At Oracle OpenWorld 2017 we were named Most Innovative Managed Service Provider Partner.
For further information, please contact:
Jordan Wilson
Global VP- Marketing
Inoapps
T: +44 (0)870 11 22 000
jordan.wilson@inoapps.com
www.inoapps.com
or
Leigh Richards
The Right Image
T: 0844 561 7586
leigh.richards@therightimage.co.uk
www.therightimage.co.uk