New hire brings extensive digital marketing industry leadership experience, including roles at DoubleClick, eSpotting and Trinity Mirror
Berlin and San Mateo, November 13, 2019 Searchmetrics, the search and content optimization platform, today announced the appointment of Matt Colebourne as its global CEO. With numerous senior leadership roles in the digital marketing arena, including DoubleClick, eSpotting and Trinity Mirror, Colebourne is now tasked with driving international growth for the company which has offices in USA, Germany, UK and Croatia.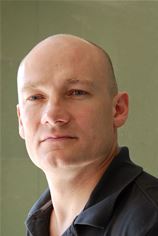 Searchmetrics Appoints Matt Colebourne as its New Global CEO
Colebourne was the European VP International for DoubleClick, part of the team responsible for growing the business prior to its sale to Google. He also managed the turnaround to profitability of paid search company, eSpotting, before its sale to FindWhat. His most recent role was EMEA MD at Innovid, the video marketing platform, which he joined from Trinity Mirror, one of the UK's leading regional publishers.
Internationally minded, with experience of working in Europe, USA and Asia, Colebourne's success at scaling technology businesses and his extensive experience within the digital marketing sector, make him the ideal leader to take Searchmetrics forward.
Markus Schunk, non-executive director, commented: "In Matt Colebourne Searchmetrics has found a digital marketing industry veteran with a proven ability to lead organizations to significant growth and profitability. He's held CEO and COO posts for half a dozen pre-scale technology firms and been part of five successful exits. And almost as important – he's a perfect cultural match for Searchmetrics; a team player, passionate about creating an environment where people can thrive and deliver."
Colebourne is excited about the prospect of working with the entire Searchmetrics' team to expand the international customer base for the company's market leading search and content optimization technology. In particular, he sees an opportunity to raise the profile of search within the enterprise marketing agenda:
"SEO and organic search have long been under-considered by senior marketing and business leaders. Partly due to its complexity, they've tended to leave it to specialists and not fully appreciated how it can positively impact brand awareness, consideration and engagement. We're going to change that."
Markus Schunk, added: "Matt's arrival comes after four years in which outgoing CEO, Volker Smid, has successfully led the transition from a product to a customer-centered innovation culture, while freeing the company of disruptive lawsuits and setting the foundation for future growth and scaling that the Matt is ideally suited to lead. We're also very lucky that Volker will be leading the transition and handover of responsibilities to Matt through the end of the year."
Searchmetrics' software delivers the predictable success that allows data-driven marketing teams in brands and agencies to reach all of their search and content goals. The company has over 100,000 users worldwide, including leading brands such as eBay, Siemens, Barclays and many more. The company's investors include Iris Capital, Verdane Capital and Holtzbrinck Digital.
About Searchmetrics
We help you attract an online audience and boost results with content that uniquely matches user intent. Using the deep learning insights of the Searchmetrics Suite and Searchmetrics Content Experience platform, we navigate the shifting priorities of search engines and help you outrank your competition. Search has evolved into a data-driven field that requires powerful software to guide companies through discovery, briefing, optimization and measurement of engaging storytelling.
There's only one platform that owns its data: Searchmetrics, the world's #1 Search and Content Marketing Platform. We don't rely on data from third parties and we've been studying search and content trends since 2005 − compiling the industry's largest global and historical database.
Searchmetrics uncovers the opportunities and pitfalls of online marketing. Our award-winning Searchmetrics products bring search engine optimization and content creation together for the first time, offering marketers an ultimate platform for creating the moments that shape customers' decisions and brand preferences. We offer competitive insights and hands-on consulting to help our customers create predictable returns in earned media. Our SEO Visibility Score − trusted by reputable media sources such as The New York Times, Bloomberg and The Guardian − reliably gauges your online presence. Searchmetrics reveals the connection between social media links and overall engagement, and its analytics make clear which content performs best.
We have over 100,000 users worldwide, including respected brands such as eBay and Siemens.
More information: www.searchmetrics.com.
Media Contact
Uday Radia
CloudNine PR Agency
uradia@cloudninepr.com
+44 (0)7940 584161