Guided creation and optimisation helps marketers and writers deliver engaging, compliant-safe and revenue-producing content. Companies now can scale at ease by connecting content to audiences at the right time and in the right voice.
London, April 25, 2017 ‒ Searchmetrics today launched the world's first agile content development platform, delivering a new paradigm for online marketers to produce content that resonates with audiences and drives predictable results.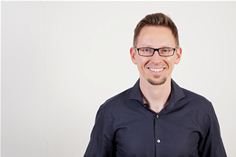 Marcus Tober, CTO and founder of Searchmetrics
The Searchmetrics Content Experience is a pathfinding solution that lets writers create engaging content optimised to reach their target group and stand atop search page rankings. Marketers can quickly optimise content production by identifying the right topics to create online content that resonates with current and potential customers. Internal or external content teams work through an intuitive control console, driven by our deep learning engine, to plan, create and edit content that connects what people are searching for online. Such agile content developments help deliver a more predictable path to revenue gains after publishing.
"For the first time, search engine optimisation and content creation are coming together to give marketers the ultimate platform for creating content that increases online visibility and connects with their online audiences," said Marcus Tober, Searchmetrics' founder and CTO. "We're proud to be at the forefront of this new era of Agile Content Development."
Since its September 2016 unveiling, several hundred online marketers and writers around the globe have taken part in testing the Searchmetrics Content Experience, providing valuable feedback and insights on how best to address the needs of content creation and SEO. This tool is a must-have for all marketers looking to create content that drives ROI for their business. It merges the science of SEO with the creativity of content creation, allowing your team to easily create content that is optimised for search," said John Hall, co-founder and CEO of Influence & Co.
The Searchmetrics Content Experience demystifies the world of SEO for all content marketers, from global to hyper-local, helping them incorporate proven online techniques for ranking online. Using the Searchmetrics Content Experience's Topic Explorer, marketers get an intuitive understanding of how different topics are related to the search intent of the consumer. The information, obtained by parsing billions of bits of data in seconds, becomes the foundation for creating a content briefing with the marketer's editorial team.

The Searchmetrics Content Experience also features the Content Editor, a collaboration tool that delivers real-time guidance and feedback while writing on a specific topic. With an industry-best 250 billion data points to access, users instantly see what keywords and subtopics to optimise around a particular topic, as well as a snapshot of questions potential customers are already asking on the topic.

"To reach your audience, you need to truly understand them, with technology playing an increasingly crucial role. The best technologies are combining deep learning and data science so we can communicate more effectively with our audience," said Joe Pulizzi, author and founder of the Content Marketing Institute. "I expect content driven by deep learning to become a new standard for content marketers as a result over time."
In the Searchmetrics Content Experience, editors and writer for the first time do not have to fear being penalised by search engines for duplicate content, with another feature called Compliance Check. The product's deep learning engine analyses content across the web to highlight passages that may be duplicated elsewhere online, resulting in lower rankings on search engines. In addition the Searchmetrics Content Experience has an Analytics section that allows users to specifically track and evaluate selected keywords regarding organic performance.
Together the Searchmetrics SEO Suite and the new Searchmetrics Content Experience create an unrivaled platform for businesses who want to build, maintain and grow their online presence and through solid SEO practices and outstanding content development.
About Searchmetrics
We are your pathfinder to content that uniquely matches user intent with the deep learning insights of the Searchmetrics SuiteTM and Searchmetrics Content Experience platforms. Search has evolved into a data-driven field that requires powerful tools to guide companies through discovery, optimization and measurement of engaging storytelling.
There's only one search and content development platform that owns its data: Searchmetrics, the world's #1 SEO and content performance platform. We don't rely on data from third parties. Our historical database spans nine years and contains over 250 billion pieces of information, such as keyword rankings, search terms, social links and backlinks. It includes global, mobile and local data covering organic and paid search, as well as social media. We have the largest global reach of any search platform, crawling the web every day in more than 130 countries.
Searchmetrics monitors and reveals the full business available to you online. We provide our customers with a competitive advantage and help them to identify new business opportunities by exposing the content consumers are engaging with on industry and competitors' sites. Our SEO Visibility Score − trusted by reputable media sources such as The New York Times, Bloomberg and The Guardian − reliably indicates your online presence.
We provide the insights our customers need to deliver results. Searchmetrics guides SEOs and content marketers with suggestions for creating content that improves relevance and boosts conversions. It shows the connection between social media links and overall engagement. And its analytics make clear which content performs the best and how an organization's content performs against its competitors'.
With Marcus Tober, one of the top 10 SEO minds in the world, leading Searchmetrics' product development, we have over 100,000 users worldwide, many of whom are respected brands such as T-Mobile, eBay and Siemens. They all depend on Searchmetrics and our 12 years of product innovation to maximize their online performance.
More information: www.searchmetrics.com.
Media Contact
Uday Radia
CloudNine PR Agency
uradia@cloudninepr.com
+44 (0)7940 584161