The Searchmetrics Digital Strategies Group offers data and consulting services to brands and agency partners seeking consistent revenue gains from earned media
San Mateo, June 14, 2018 ‒ Searchmetrics, the leader in search and content optimization, today announced the launch of the Searchmetrics Digital Strategies Group, a services and consulting practice that helps brands and agencies deliver predictable wins in earned media marketing.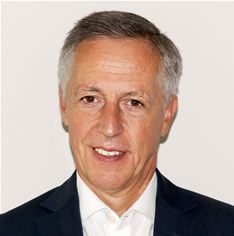 Volker Smid, Chief Executive Officer of Searchmetrics
Guided by insights gained using award-winning Searchmetrics content marketing software, a team of experienced strategists, SEO tacticians and digital marketers will partner with customers and agencies to create content that consistently rises to the top of search engine results and engages with online audiences.
"Content marketers have always understood earned media can be the most profitable part of any online strategy. Yet many have struggled to deliver the same predictable results as paid media," said Volker Smid, chief executive officer of Searchmetrics GmbH. "Our teams work at the forefront of search engine and content marketing, and the upshot is that we can help customers roll out more effective, revenue-enhancing content and search marketing strategies."
The heart of the Searchmetrics Digital Strategies group approach is its Agile Content DevelopmentTM methodology, which places the target audience's voice at the center of content marketing. Using the deep-learning insights of the award-winning Searchmetrics SuiteTM software, Agile Content Development takes an iterative approach that continuously optimizes and aligns content to the changing needs and interests of the target audience.
Each engagement delivered by the Searchmetrics Digital Strategies group begins with detailed diagnostics to understand and evaluate customers' strategic, technical, content and SEO efforts. In each case, the aim will be to leave the customer with a strategic and operational foundation that empowers the brand and agency's SEO and content experts to succeed using the Searchmetrics Digital Strategies Group approach. Brand and agencies also can embed Searchmetrics experts within their organization.
Services will be provided by the following three practice groups:
Strategic Consulting
This is a high-level engagement that aims to help marketing leaders understand how their digital marketing channels are performing, and to identify and quantify growth opportunities. It includes strategic and operational advice for developing new and existing tactics for specific content channels, including mobile and voice. The customer is given a concrete earned media growth plan.
SEO Services
Based on the idea that a superior customer journey begins with a website that performs well in search, Searchmetrics' data science, software and SEO tacticians will work closely with customers' SEO and content marketing teams to bolster their search and content efforts. The practice focuses on improving website technical performance, SEO tactics and creating optimized content that drives improved search performance.
Discrete services offerings include:
Technical - consultancy to manage the transition of underperforming websites to high performing ones, including site structure evaluation, site optimization and migrations
Visibility - consultancy to identify and exploit new ranking opportunities that deliver growth potential. Helping customers' SEO teams adopt best practices based on Searchmetrics' Search Ranking Factors and Advanced SEO certification
Content Services
Content marketing can very often be hit or miss. Searchmetrics' Content Services tackles this issue by using data and insights about customers' target audiences, user intent and search performance to develop content marketing strategies that deliver predictable results at scale.
Discrete services offerings include:
Content strategy - the content consulting team uses diagnostics and insights to get under the skin of customers' target audiences and uses this to work with internal content teams to prioritize work and integrate best practices for content development and measurement
Turnkey – after defining a content strategy based on audience needs this addresses the practical task of developing content using a mix of Searchmetrics content team members and content agency partners
Please find more info about the Searchmetrics Digital Strategies Group here: https://www.searchmetrics.com/digital-strategies-group/?utm_source=PR&utm_medium=external+media&utm_campaign=2018%2F06-EN-Digital-Strategies-Group
About Searchmetrics
We help you attract an online audience and boost results with content that uniquely matches user intent. Using the deep learning insights of the Searchmetrics Suite and Searchmetrics Content Experience platform, we navigate the shifting priorities of search engines and help you outrank your competition. Search has evolved into a data-driven field that requires powerful software to guide companies through discovery, briefing, optimization and measurement of engaging storytelling.
There's only one platform that owns its data: Searchmetrics, the world's #1 Search and Content Marketing Platform. We don't rely on data from third parties and we've been studying search and content trends since 2005 − compiling the industry's largest global and historical database.
Searchmetrics uncovers the opportunities and pitfalls of online marketing. Our award-winning Searchmetrics products bring search engine optimization and content creation together for the first time, offering marketers an ultimate platform for creating the moments that shape customers' decisions and brand preferences. We offer competitive insights and hands-on consulting to help our customers create predictable returns in earned media. Our SEO Visibility Score − trusted by reputable media sources such as The New York Times, Bloomberg and The Guardian − reliably gauges your online presence. Searchmetrics reveals the connection between social media links and overall engagement, and its analytics make clear which content performs best.
Marcus Tober, one of the top 10 SEO minds in the world, leads Searchmetrics' product development, driving innovations for more than a decade that improve results for content marketers. We have over 100,000 users worldwide, including respected brands such as T-Mobile, eBay and Siemens.
More information: www.searchmetrics.com.
Media Contact
Uday Radia
CloudNine PR Agency
uradia@cloudninepr.com
+44 (0)7940 584161