Growth has been supported by investment in new sales, marketing and support staff
San Mateo – August 13, 2014 - Searchmetrics, the leading global enterprise search experience optimization platform, today announced that global orders for its software increased by more than 200% Year over Year in the first half of 2014 as business leadership becomes increasingly aware of the importance of having a strong presence in organic search. In the USA, the company has invested in a new Silicon Valley office and boosted staff numbers in sales, marketing and support.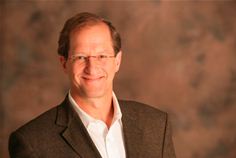 Tom Schuster, CEO of Searchmetrics
Enterprises and agencies increase revenue through online channels by using Searchmetrics Suite to develop, manage and track search experience optimization strategies that combine SEO, content, social media, PR and analysis. Among the recent new subscribers to the Searchmetrics Suite software as a service platform are 3Q Digital, World Vision and 8x8 in the US; Metro AG, Performics and Wolters Kluwer in Germany; and Co-op, Caliber and iProspect in the UK.
Mark Knowles from Internet marketing agency Smart Solutions, a Searchmetrics agency partner, said of the company: "Aside from having a powerful software platform with comprehensive data and insights that helps us develop and manage successful search strategies that increase traffic and revenue for clients, we really like partnering with Searchmetrics. They really know how to partner. They're just great people that we really enjoy working with."
To solidify its focus on customer success, Searchmetrics brought on Don Lee, a client success veteran for SEO platform vendors, to lead the client success teams outside of German speaking countries.
Lee has rolled out Searchmetrics' Help Center, an online resource that includes knowledge base articles and recorded webinars on advanced use cases and features. Last month the company also launched Searchmetrics Academy, a certification program designed to get clients up-and-running fast.
Lee's initiatives, as well as a bigger customer support team which responds to all requests within 24 hours, and ongoing innovation to ensure the software supports the changing needs of SEO professionals and digital marketers as the major search engines evolve, has resulted in more upgrades and renewals from existing customers in the first six months of 2014.
To lead its global branding, product marketing, demand generation, and marketing communications efforts, Searchmetrics has appointed Robyn Forman as vice president of marketing. Forman was a former vice president of worldwide marketing at SugarCRM, where she built the global marketing organization. Before joining Searchmetrics, she co-founded Pipeline Demand, a strategic marketing consultancy to venture backed start-ups and large enterprises. She also co-founded Engine140, a social media software company acquired by Vocus, and digital marketing agency, Red Apple Marketing.
The company also recently announced that Jordan Koene, formerly eBay Inc.'s global head of SEO and Content Development, has joined the company as its Evangelist. Koene's new role involves working with enterprise businesses, helping them understand and plan how to maximize the value of search in their marketing mix with the help of Searchmetrics' technology. He will act as the interface between clients and the engineering team to help ensure Searchmetrics' product strategy and delivery reflect clients' needs.
Tom Schuster, CEO of Searchmetrics said: "Search is definitely higher on the business agenda today. Enterprises now have a better understanding of the role that their visibility in the major search engines plays in driving revenue from online channels. Searchmetrics has revolutionized Search by showing business people and SEOs alike that accurate data combined with expert software will result in reliable recommendations and that forecasts and results can be expressed in a way that is accurately measurable and relates to the business objectives."
About Searchmetrics
Searchmetrics is the pioneer and leading global enterprise platform for search experience optimization. Search Experience Optimization combines SEO, content, social media, PR and analysis to create the foundation for developing and executing an organic search strategy. It places the spotlight on the customer, contributing to a superior and memorable purchase experience.
Enterprises and agencies use the Searchmetrics Suite to plan, execute, measure and report on their digital marketing strategies. Supported by a continually updated global database, Searchmetrics answers the key questions asked by SEO professionals and digital marketers. It delivers a wealth of forecasts, analytic insights and recommendations that boost visibility and engagement, and increase online revenue. Many respected brands, such as T-Mobile, eBay, Siemens and Symantec, rely on the Searchmetrics Suite.
Searchmetrics has offices in Berlin, San Mateo, New York, London, and Paris, and is backed by Holzbrinck Digital, Neuhaus Partners and Iris Capital.
Media Contact
Uday Radia
CloudNine PR Agency
uradia@cloudninepr.com
+44(0)7940 584161