Searchmetrics Suite™ software includes new features to track SEO value and optimize architecture and technical areas of websites to improve search performance
San Mateo – September 9, 2014 - Searchmetrics, the leading global enterprise search experience optimization platform, today announced a range of new functionality within the Searchmetrics Suite, including the ability for marketing teams to show senior business management how SEO performs in delivering traffic and sales when compared with online channels such as paid search, social media and referrals from emails and other sites. Other key features include deep analysis and recommendations for optimizing the structure and architecture of websites for better search performance, and automated alerts when performance reaches or drops below KPIs.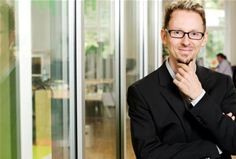 Marcus Tober, Founder and CTO of Searchmetrics
"We're focused on making an innovative product that provides businesses with the key to online success," said Marcus Tober, CTO of Searchmetrics. "Many of the new features we've added are designed to help management assess and track the value that organic search is delivering, including comparisons with other online channels and the ability to set up automated email alerts for important KPIs. We're also helping to provide deeper analysis and advice to improve site structure for better search performance."
Enterprises and agencies increase revenue through online channels by using Searchmetrics Suite™ to develop, manage and track search experience optimization strategies that combine SEO, content, social media, PR and analysis.
The new features added to the Suite include:
The software crawls and analyses up to 2 million URLs to generate a range of information about the technical structure of pages using a variety of metrics. This includes:
Providing an overall domain score for how a site is performing in terms of technical site structure
The number of non-indexed pages, which are not visible to search engine
Files size and average page load times, which are important because search engines tend to rank slow loading pages lower
Pages that are more than three levels (i.e. links) away from the homepage
Identifying errors, warnings and notices about optimizing specific pages, such as 404 status codes.
Searchmetrics Content API: Helps website owners take advantage of Searchmetrics' data and insights to optimize their content by integrating Searchmetrics technology into their CMS system using the software's API for easy integration. Businesses can also enrich the basis of decision making by integrating Searchmetrics data into their BI solutions, research tools mobile apps, web services and browser toolbars,
Spanish language version: The Searchmetrics Suite is now also available in Spanish
More information about the new features on Searchmetrics Suite™ can be found at: http://www.searchmetrics.com/en/customers/customer-information/suite-innovations-autumn-2014/
Searchmetrics recently released its US Google Rank Correlation and Ranking Factors 2014 study which identifies the key factors that high ranking web pages in Google.com searches have in common. View the press release at:
http://www.searchmetrics.com/en/searchmetrics/press/ranking-factor-study-2014/ and download the study and accompanying infographic at:
http://www.searchmetrics.com/en/knowledge-base/ranking-factors/
[1]SEO Visibility
The SEO Visibility is an indicator of how visible a site is within search engines based on tracking the organic ranking of millions of keywords every week. The 'SEO Visibility' score is based on:
The number of times a domain appears in the search engine results pages (SERPs) across the keyword set related to car rentals
Its prominence within those SERPs (a higher ranking equates to a higher visibility score)
The competitiveness of the keyword (higher search volumes equate to a higher visibility score)
About Searchmetrics
Searchmetrics is the pioneer and leading global enterprise platform for search experience optimization. Search Experience Optimization combines SEO, content, social media, PR and analysis to create the foundation for developing and executing an organic search strategy. It places the spotlight on the customer, contributing to a superior and memorable purchase experience.
Enterprises and agencies use the Searchmetrics Suite to plan, execute, measure and report on their digital marketing strategies. Supported by a continually updated global database, Searchmetrics answers the key questions asked by SEO professionals and digital marketers. It delivers a wealth of forecasts, analytic insights and recommendations that boost visibility and engagement, and increase online revenue. Many respected brands, such as T-Mobile, eBay, Siemens and Symantec, rely on the Searchmetrics Suite.
Searchmetrics has offices in Berlin, San Mateo, New York, London, and Paris, and is backed by Holzbrinck Digital, Neuhaus Partners and Iris Capital.
Media Contact
Uday Radia
CloudNine PR Agency
uradia@cloudninepr.com
+44(0)7940 584161