New Industry-Specific Google Ranking Factors Research Finds Health Industry Bucks Trend of Less is More for Increasing Visibility Online
SAN MATEO, Calif. (November 15, 2017) ‒ Health-related websites must create highly relevant, long-form content tailored to answer searchers' questions with more authority and clarity than other industries, according to a new Searchmetrics study that identifies key ranking factors for specific industries.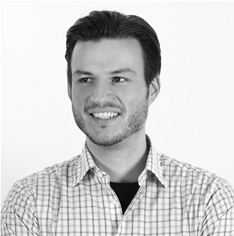 Daniel Furch, Searchmetrics' Director of Marketing EMEA
Some 77% of those seeking health-related content begin by searching online. Health publishers, online shops, insurance providers, state and not-for-profit healthcare suppliers can best meet searchers' needs by delivering content that is longer than is typical in other online industries. The content must be well-structured, using bullets, headers and informative imagery, the Searchmetrics Ranking Factors study found.
"The challenge for anyone in this sector is breaking through the clutter," said Daniel Furch, Searchmetrics director of Marketing EMEA. "Finding a way to increase visibility in searches is one of the most important things you can do."
Online health covers a range of content, from fitness tips and nutritional advice, to medical research studies and information from health insurance providers.
"Google now better understands the type of information people are seeking on the subject of health, and it knows what elements best satisfy search queries within that individual vertical," Furch said. "That means it's important to have a vertical-specific approach to the way you optimize your content and web pages."
The research is based on an analysis of the top 20 search results on Google.com for over 6,000 typical health-related search terms (examples include 'atkins diet', 'bmi calculator', and 'spider bites'). Searchmetrics identified the most commonly occurring elements that appear in these high performing health-related results, noting how they differ from the findings in its separate, broader benchmark Google ranking factors study which analyzed the results from 10,000 general, high search volume keywords that apply across all industries.
Five important learnings from the study 'Health Ranking Factors: Data Insights for Performing on Google' are:
1. Word count – long is good
Pages that rank in the top 20 results for health searches used 685 more words on the page than the benchmark average found in the general ranking factors study. This suggests health searchers care about the information they are looking for and will put in the effort to read longer content to answer their questions. That's perhaps not surprising, as research shows that people with a four-year college degree are more likely to look online for heath information than those who do not.
2. Content relevance is a priority
Content that ranks highly for health keywords also tends to be more relevant to the search query than high-ranking content for more general searches. Again, this underlines how health searchers care about finding good information that fully answers their questions.
Searchmetrics measures content relevance[1] using Big Data computing to compare the semantic relationships between the words people enter into the search bar with the text that appears in the listed pages and the words connected with related topics.
In fact, the study found that Google's top ten results for health related queries have a content relevance score for the central part of the page that is 72% higher on average than the most relevant content found in the general benchmark study.
3. Make use of unordered lists and headings
High-ranking health-related search results are more likely to include unordered lists (bullet points) and (sub-) headings. These elements help to structure web content on the page and guide people through, making it more digestible and easier to consume – especially regarding longer content.
In fact, 88% of search results that rank in Google's top ten for health use at least one un-ordered list on the page (compared with an average of 56% for more general results). At the same time, the rate of H1 and H2 headings per page within health results in the top ten is 93%, compared with 85% for general search results.
4. Large images – don't use too many
High-ranking health related pages tend to use fewer large images (200 x 200 pixels and above) than more general search results according to the study. Health results that make it into Google's top ten results feature just one large image per page compared with 1.6 on average for general results in the top ten.
It may be that health searchers are not so interested in seeing a gallery of images as pages with relevant, useful information that is supported by a carefully selected image or two. When it comes to well-performing online health topics, there is a stronger focus on text content.
5. HTTPS is not commonly used but could provide a rankings boost
Less than a quarter (24%) of pages that rank in the top 10 results for health related searches use HTTPS encryption, which provides a more secure way for online visitors to view and engage with web pages. For more general search results analyzed in the benchmark study the rate of HTTPS use is 45%
HTTPS may be less common among health sites because few of them ask visitors to submit sensitive data such as credit card details. However, any sites in this sector that do adopt HTTPS will likely enjoy a competitive advantage because Google communicated officially that it favors sites that provide a secure connection.
To download 'Health Ranking Factors: Data Insights for Performing on Google' visit: https://www.searchmetrics.com/knowledge-base/ranking-factors-health/?utm_source=dynamic&utm_medium=pr-network-EN&utm_content=Press-Release-Nov17&utm_campaign=Health+Ranking+Factors

This is the latest in a series of Searchmetrics industry-specific ranking factors studies focusing on individual verticals. Other vertical studies can be downloaded here http://www.searchmetrics.com/knowledge-base/ranking-factors-industry/.
[1]Content Relevance is based on measurement methods which use linguistic corpora and the conceptualization of semantic relationships between words as distances in the form of vectors. For the semantic evaluation of a text, this makes it possible to analyze the keyword and the content separately from one another. Searchmetrics can calculate a content relevance score for a complete text on a certain keyword or topic. The higher the relevance score, the more relevant the content of the analyzed landing page for the given search query. To make Content Relevance more meaningful, its calculation actually excludes instances of simple keyword matches between search queries and search results.
-Ends-
About the study
Searchmetrics analyzed the top 20 desktop search results on Google.com for over 6,000 health-specific keywords. It identified the common factors that are present in these results and how strongly they correlate with search ranking positions. The findings were then compared with Searchmetrics' separate study of Google ranking factors which analyzed the results for a general set of 10,000 keywords applicable across all verticals.
About Searchmetrics
We are your pathfinder to content that uniquely matches user intent with the deep learning insights of the Searchmetrics SuiteTM and Searchmetrics Content Experience platforms. Search has evolved into a data-driven field that requires powerful tools to guide companies through discovery, optimization and measurement of engaging storytelling.
There's only one search and content development platform that owns its data: Searchmetrics, the world's #1 SEO and content performance platform. We don't rely on data from third parties. Our historical database spans five years and contains over 250 billion pieces of information, such as keyword rankings, search terms, social links and backlinks. It includes global, mobile and local data covering organic and paid search, as well as social media. We have the largest global reach of any search platform, crawling the web every day in more than 130 countries.
Searchmetrics monitors and reveals the full business available to you online. We provide our customers with a competitive advantage and help them to identify new business opportunities by exposing the content consumers are engaging with on industry and competitors' sites. Our SEO Visibility Score − trusted by reputable media sources such as The New York Times, Bloomberg and The Guardian − reliably indicates your online presence.
We provide the insights our customers need to deliver results. Searchmetrics guides SEOs and content marketers with suggestions for creating content that improves relevance and boosts conversions. It shows the connection between social media links and overall engagement. And its analytics make clear which content performs the best and how an organization's content performs against its competitors'.
With Marcus Tober, one of the top 10 SEO minds in the world, leading Searchmetrics' product development, we have over 100,000 users worldwide, many of whom are respected brands such as T-Mobile, eBay and Siemens. They all depend on Searchmetrics and our 12 years of product innovation to maximize their online performance.
More information: www.searchmetrics.com.
Media Contact
Uday Radia
CloudNine PR Agency
uradia@cloudninepr.com
+44 (0)7940 584161