Company expansion and product innovation drives growth as business importance of search expands
San Mateo – February, 26, 2015 - Searchmetrics, the leader in search and content optimization, today announced that global sales of its enterprise software grew by over 110% Year-on-Year in 2014, while US sales increased by 250%, assisted by major expansion of its Silicon Valley and New York offices. Globally, growth was driven by the wider role that search now plays in business success. Searchmetrics' commitment to meeting customer needs and product innovation ensures that its enterprise software is increasingly useful for brands and their agencies.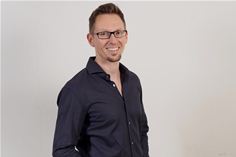 Marcus Tober, CTO and Founder of Searchmetrics
Over 8,000 brands now rely on Searchmetrics to analyze and optimize their SEO, content and website architectures. New customers include Silver Jeans Co and Build.com in the US, and IIH Nordic and Atcore in Scandinavia. ABN Amro and beslist.nl (Netherlands) and Galeria Kaufhof and REWE Digital (Germany) were also amongst new or renewing subscribers. All of Searchmetrics' five offices expanded staff numbers to meet this increased demand.
"Due to a combination of increased consumer use of the internet, changes to search engine algorithms and the rise of mobile devices, the role and importance of search is being transformed," explains Marcus Tober, Searchmetrics' founder and CTO. "From a niche, technical discipline with a focus on keywords, search is becoming a more holistic, enterprise wide priority that takes in the creation and optimization of content and the way it is communicated through online channels and devices including company websites, social media and PR. For online companies, managing search is now a business imperative, and Searchmetrics is helping customers succeed as the market changes rapidly."
To lead this transformation during 2014, Searchmetrics invested heavily in product, infrastructure and skills. New functionality includes mobile search optimization features to enable customers to better understand the differing needs of consumers using mobile devices, and new metrics to measure the business value delivered by search. At the same time the continually updated keyword database that helps Searchmetrics customers accurately track and analyze search performance has grown by 400%, from 150 million to 600 million keywords during 2014. Searchmetrics now covers major search engines in 134 countries across the world, with new countries added in 2014 including India, Russia, South Africa and Argentina and 485 city-search-engine-combinations.
Additionally, to build closer relations with its global customer base Searchmetrics has implemented new onboarding processes, an online help center, full support and, with the Searchmetrics Academy, a new user training and certification program. This has increased customer renewals, with industry-leading retention rates for the company.
To continue its expansion, Searchmetrics has appointed technology industry veteran, Roy Satterthwaite to lead the growing US sales team. Satterthwaite joins as Senior Vice President of Sales for the Americas, heading up the enterprise sales, regional sales, strategic account and partner development departments. He previously led sales for Turn Inc, a leading digital marketing hub provider where he worked with leading brands to improve their programmatic advertising results. Prior to this he held management positions at SAP, Opera Software and as an analyst at Gartner, the world's leading information technology research and advisory firm.
As well as Satterthwaite, Searchmetrics strengthened its management team in 2014 with the appointments of Robyn Forman as global Vice President of Marketing and Jordan Koene, formerly eBay Inc.'s global head of SEO and Content Development, as Vice President of Professional Services.
Marcus Tober concludes: "As online competition increases, brands must align their digital asset and corporate strategies if they want to be successful. As the leader in search and content optimization, we are perfectly placed to help our customers make this transformation. Our record 2014 revenues and accelerating worldwide growth demonstrate how we are becoming increasingly vital to enterprise success, and we see this trend continuing in 2015 as the market continues to expand."
About Searchmetrics
Searchmetrics is the pioneer and leading global enterprise platform for search experience optimization. Search Experience Optimization combines SEO, content, social media, PR and analysis to create the foundation for developing and executing an organic search strategy. It places the spotlight on the customer, contributing to a superior and memorable purchase experience.
Enterprises and agencies use the Searchmetrics Suite to plan, execute, measure and report on their digital marketing strategies. Supported by a continually updated global database, Searchmetrics answers the key questions asked by SEO professionals and digital marketers. It delivers a wealth of forecasts, analytic insights and recommendations that boost visibility and engagement, and increase online revenue. Many respected brands, such as T-Mobile, eBay, Siemens and Symantec, rely on the Searchmetrics Suite.
Searchmetrics has offices in Berlin, San Mateo, New York, London, and Paris, and is backed by Holzbrinck Digital, Neuhaus Partners and Iris Capital.
Media Contact
Uday Radia
CloudNine PR Agency
uradia@cloudninepr.com
+44(0)7940 584161