Leading digital market software and services provider increases team to meet growing demand
New York, October 17, 2013 - Searchmetrics, the global provider of digital marketing software and services, has recruited Liv Longley as its new head of marketing in North America. Her appointment is part of major growth at Searchmetrics' US operations, with staff numbers planned to increase by 60% over the second half of 2013, supporting the company's expanding customer base of blue chip organizations and digital agencies. Recent new customers include About.com eBay, Rent.com and Morpheus Media.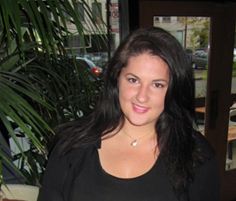 Liv Longley, Searchmetrics' Head of Marketing in North America
Longley joins from the Swedish media company Bonnier AB, where she headed US marketing for its Mag+ AB mobile publishing platform. Prior to this she worked within Bonnier AB's American operation, consumer publisher Bonnier Corporation, researching and identifying consumer habits to create new revenue streams and enhance overall advertising income.
With its US headquarters in New York and staff on both East and West Coasts, Searchmetrics is seeing increasing demand for its digital marketing software, which enables brands and agencies to manage, track and optimize their inbound and outbound campaigns. Not only has its customer base grown significantly, but also the average deal size has risen by 250% as the Searchmetrics Suite™ becomes integral to digital marketing programs. It is currently recruiting for both sales and SEO specialists as part of its growth.
Searchmetrics software is built on innovation, with recent additions including the ability to analyze mobile search, to track social engagement with specific web pages and carry out joint analysis of paid and organic search performance. Demonstrating its strength, the Searchmetrics Suite™ has been shortlisted for the US Search Awards in the Best SEO Software category, with winners announced on October 23, 2013 in Las Vegas.
"Liv has exactly the qualities we need to further accelerate our growth in the US," explains Tom Schuster, CEO, Searchmetrics. "She combines wide experience in digital media with a passion for online marketing and deep knowledge of the market. We're expanding rapidly, and Liv's skills will help us reach the right audiences to increase our profile and customer base."
The Searchmetrics Suite automates many aspects of search and social media analysis, management and reporting for agencies and in-house search and digital marketers. It allows users to track SEO performance across desktop and mobile devices, on all major search engines in 134 countries using clear KPIs, providing the ability to monitor keywords and sub-pages, evaluate links, and analyze and compare domains and identify competitor strategies. It enables analysis and tracking of social media marketing campaigns on the key global social networks.
"SEO is no longer a black box. It is vital for digital marketers to understand that every element of inbound and outbound marketing have a measurable ROI," explains Liv Longley, US marketing manager, Searchmetrics. "Searchmetrics is unique in providing a platform to meet the need for up to the minute, comprehensive analysis for marketers looking to strategically grow online. I look forward to helping fuel Searchmetrics growth in North America as we empower businesses to take control of their digital campaigns."
-Ends-
About Searchmetrics
Searchmetrics is the pioneer and leading global provider of digital marketing software and services. It operates the Searchmetrics Suite™, an innovative, interactive online marketing platform for companies and online agencies. With its "Analyze - Optimize - Succeed" philosophy for online marketing, the company offers a holistic consulting approach to helping companies and online agencies develop and execute, intelligent, long term digital marketing strategies.
The company's flagship Searchmetrics Suite™ platform helps customers to define their individual business goals - such as increased ROI ‒ and achieve them by delivering customized insights, forecasts, and recommendations. It provides detailed analysis and data in SEO, social media and mobile to create a solid foundation for cross-channel digital marketing campaigns. The Searchmetrics Suite™ allows users to shape the own online visibility and differentiate themselves from, potential competitors. Through individually scalable traffic and revenue forecasts and simulations, customers can identify how and where they need to develop their online presence, take appropriate action and track their performance against their goals.
The company has offices in Berlin, London, Paris and New York and operates its SaaS software through a network of partners and an online shop. The fast-growing company currently has more than 100 employees. It is backed by the renowned venture capitalist companies Neuhaus Partners and Iris Capital. Many respected brands, such as T-Online, eBay, Siemens and TUI rely on Searchmetrics to ensure they have excellent visibility through intelligent online marketing strategies.
Media Contact
Uday Radia
CloudNine PR Agency
uradia@cloudninepr.com
+44(0)7940 584161