Searchmetrics reorganizes its business along regional lines and creates a new VP role for EMEA
San Mateo, February 22, 2016 – Searchmetrics, the world leader in search and content performance, is reorganizing its business with a regional focus and is creating a new position to oversee strategic and operational development in Europe, Middle East & Africa (EMEA). As the new VP EMEA, Patric Liebold will take responsibility for all strategic and operational issues in the entire EMEA region with a particular emphasis on the core markets of Germany, Britain and France. All sales/customer service management teams and Professional Services will report directly to Patric Liebold.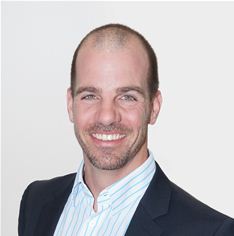 Patric Liebold the new VP EMEA at Searchmetrics
Patric, who has been with the company since 2013, was previously the Director of Sales & Customer Service DACH/BeNeLux looking after new and existing customers in Germany, Austria and Switzerland (the "DACH region") and Belgium, the Netherlands and Luxembourg (BeNeLux). For all these markets he set up and developed a comprehensive service model to ensure customers' needs were satisfied and they continued to receive a consistent high quality service into the long term.
"In his work, Patric has shown an outstanding understanding of our customer groups and developed an enhanced service model that has helped us further improve our customer support. With his comprehensive experience in customer management, he is an excellent choice for the new position," commented Volker Smid, CEO of Searchmetrics.
About Searchmetrics
Changing search technology has forced SEO platform providers to up their games. These changes have created an entirely new search paradigm − search and content optimization. And since search engines have put a fence around a lot of their data, SEO platforms need to bring their own rich data to the party − and powerful tools to analyze it.
There's only one search platform that owns its data: Searchmetrics, the world's #1 SEO and content performance platform. We don't rely on data from third parties. Our historical database spans seven years and contains over 250 billion pieces of information, such as keyword rankings, search terms, social links and backlinks. It includes global, mobile and local data covering organic and paid search, as well as social media. We have the largest global reach of any SEO platform, crawling the Web every day in more than 130 countries.
Searchmetrics monitors and reveals the full business available to you online. We provide our customers with competitive advantage and help them identify new business opportunities by exposing the content consumers are engaging with on industry and competitors' sites. Our Visibility Score − trusted by reputable media sources such as The New York Times, Bloomberg, and The Guardian − reliably indicates your online presence.
We provide the insights our customers need to deliver results. Searchmetrics guides SEOs and content marketers with suggestions for creating content that improves relevance and boosts conversions. It shows the connection between social media links and overall engagement. And its analytics make clear which content performs the best and how an organization's content performs against its competitors.
With Marcus Tober, one of the top 10 SEO minds in the world, leading Searchmetrics' product development, we have over 100,000 users worldwide, many of whom are respected brands such as T-Mobile, eBay, TripAdvisor, Siemens and Symantec. They depend on Searchmetrics and our 10 years of product innovation to maximize their online performance.
We are the future of search. Today.
Media Contact
Uday Radia
CloudNine PR Agency
uradia@cloudninepr.com
+44 (0)7940 584161