New Searchmetrics' COO will be focused on driving sustained growth to the benefit of customers, investors and employees
Berlin and San Mateo, March 6, 2019 ‒ Searchmetrics, the search and content marketing platform, has promoted Britta Mühlenberg to the newly-created position of Chief Operating Officer (COO). Mühlenberg, who was previously VP of Human Resources at Searchmetrics, will be focused on rolling out the company strategy, ensuring all parts of the global business organization work together to drive sustained growth, while ensuring customer success.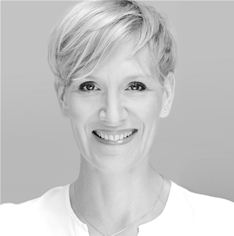 Searchmetrics appoints new Chief Operating Officer, Britta Mühlenberg
Her responsibilities will include chairing a cross-functional product board which has a strategic role: to prepare the product, sales, marketing, services and support teams to maintain collaboration as the company scales rapidly to meet increasing demand for its portfolio of products and services − as well as being geared towards maximizing outcomes both for customers and investors.
"I'm really excited to take up this new role to ensure the business is set up for sustainable growth," said Mühlenberg. "As we grow, creating stability and reliability for our customers, investors, business partners and our employees will be my primary focus."
Mühlenberg's career has included previous positions as Head of Human Resources at German furniture retailer, Höffner Möbelgesellschaft, and as a management consultant for Accenture.
Volker Smid, CEO of Searchmetrics said: "Britta is already a proven success at Searchmetrics and she's the perfect candidate to take on the new challenge of helping us steer a path towards ongoing sustainable growth."
Searchmetrics' software solutions are used by brands and agencies to research, plan, monitor and measure their search and content optimization strategies. With offices in Germany, in the US, in the UK and in Croatia, the company has 100,000 users worldwide, including leading brands such as eBay, Lenovo, Siemens, Barclays and many more. The company's investors include Iris Capital, Verdane Capital and Holtzbrinck Digital.
About Searchmetrics
We help you attract an online audience and boost results with content that uniquely matches user intent. Using the deep learning insights of the Searchmetrics Suite and Searchmetrics Content Experience platform, we navigate the shifting priorities of search engines and help you outrank your competition. Search has evolved into a data-driven field that requires powerful software to guide companies through discovery, briefing, optimization and measurement of engaging storytelling.
There's only one platform that owns its data: Searchmetrics, the world's #1 Search and Content Marketing Platform. We don't rely on data from third parties and we've been studying search and content trends since 2005 − compiling the industry's largest global and historical database.
Searchmetrics uncovers the opportunities and pitfalls of online marketing. Our award-winning Searchmetrics products bring search engine optimization and content creation together for the first time, offering marketers an ultimate platform for creating the moments that shape customers' decisions and brand preferences. We offer competitive insights and hands-on consulting to help our customers create predictable returns in earned media. Our SEO Visibility Score − trusted by reputable media sources such as The New York Times, Bloomberg and The Guardian − reliably gauges your online presence. Searchmetrics reveals the connection between social media links and overall engagement, and its analytics make clear which content performs best.
More information: www.searchmetrics.com.
Media Contact:
Uday Radia
CloudNine PR Agency
uradia@cloudninepr.com
+44 (0)7940 584161