Search and social analyses in a total of 123 countries with 261 search engine/country combinations now possible
London, 4 December 2012 - Searchmetrics, the leader in search and social analytics software, has expanded the international capability of its Searchmetrics Suite™ software to enable users to analyse their search performance on all the major search engines in a total of 123 countries – with 261 different search engine/country combinations.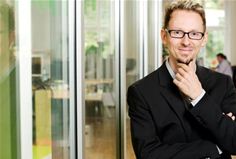 Marcus Tober
Marcus Tober, founder and CTO at Searchmetrics GmbH said: "Most international companies have long since moved beyond the point of being active in just one market and are operating various domains in multiple countries. And the search engines are offering user interfaces in the respective languages with search results filtered according to language. By adding an additional 47 countries to the Searchmetrics Suite™, we'll be giving clients more access to information in other languages and the ability to analyse competitor search strategies by country on the main search engines including Google, Yahoo, Bing, Yandex, Baidu, Naver and SEZNAM."
With 261 search engine combinations now available in 123 countries, the software can aggregate and analyse large volumes of data based on client needs and target groups. The comprehensive country specific analysis can be used to understand potential new markets, by providing information on the ranking position for individual keywords and insights into the search performance of potential competitors. It can also provide analysis of competitor backlinks and social signals.
Searchmetrics Suite™ now also provides regional search performance data for 50 top cities around the world to help clients analyse the way Google is now offering results according to users' locations.
"At Searchmetrics we don't sit back and enjoy past successes, but continue to move forward with our products and services. The expansion of our Searchmetrics Suite™ to take in an additional 47 countries for a grand total of 123, enabling clients to act much more precisely, locally and more specifically, was the next logical step. Our ability to offer such a comprehensive service makes us unique in this segment. It also strengthens our market position and gives our clients an enormous advantage," said Marcus Tober.
About Searchmetrics
Searchmetrics GmbH is the pioneer and world's leading provider of search and social analysis software for companies and online agencies. Searchmetrics has a unique server infrastructure and software solution – its Searchmetrics Suite™ – which its clients and partners continually use to aggregate and analyze very large volumes of data on the rankings of websites, keywords in searches and competitor groups. Searchmetrics Suite™ gives users unique insight into the visibility of websites on search engines in 76 different countries and on the largest social media portals. This information plays a decisive role, especially in inbound marketing, where having excellent visibility on search engines is essential for companies to reach potential customers on the Internet.
In addition to the Suite, with its Essentials product Searchmetrics offers a tool set for a quick start in search engine and social network optimization and real-time analysis in Germany, Austria and Switzerland, as well as high-end SEO consulting services. The company has branches in Berlin, London, Paris and New York and operates its SaaS solution through a network of partners and its online shop. The fast-growing company, based in Berlin and currently employing more than 100 staff, is part-owned by the renowned venture capitalist companies Neuhaus Partners and Iris Capital. Many renowned clients, such as T-Online, eBay, Siemens, TUI, GM and Kaspersky rely on Searchmetrics to ensure that they have excellent search engine rankings.
Media Contact
Uday Radia
CloudNine PR Agency
+44(0)7940 584161
uradia@cloudninepr.com