Accenture, AIB, ESB, National Transport Authority, INFANT Centre amongst those recognised for innovation in Artificial Intelligence.
Entries from Trinity College, UCC, Waterford Institute of Technology and DCU reflect increase in academic research in AI.
Nominations demonstrate innovation across health, customer service, and science.
Dublin October 1st, 2019: Today, AI Ireland received a record 50% increase in entries in its second year, showcasing innovation in Artificial Intelligence across healthcare, finance, customer service, communications, and academia.
The second AI Awards 2019 will be presented at the Gibson Hotel on Wednesday 20th November. These Awards, which are part of the not-for-profit organisation AI Ireland, support the growth and development of Data Science, Machine learning, and Artificial Intelligence in Ireland.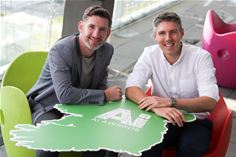 AI Awards 2019
This year also saw the introduction of a new category for Intelligent Automation-Best Use of RPA (Robotic Process Automation) to reflect the rapidly growing sector within AI in the Irish market.
"The increase in nominations shows the Irish AI sector is innovating with potentially game changing outcomes for organisations and society," said Mark Kelly, Chief Customer Officer at Alldus & Founder of AI Ireland.
"The sheer breadth of AI and Machine Learning, research, development and implementation across private, public and academic organisations is exciting and shows how we are embracing the potentially massive opportunities and benefits that AI can bring."
Cathriona Hallahan, Managing Director, Microsoft Ireland, "At Microsoft, we are infusing AI into everything we deliver, across our computing platforms and experiences, as we believe democratising access to intelligence will help solve the world's most pressing challenges. We are committed to driving AI adoption and innovation in Ireland which will support the ambition of Ireland being a digital leader in Europe. The AI awards are key to fostering and recognising homegrown talent and entrepreneurship and we are delighted to support the awards for a second year and to see to the quality of the applications increase. We look forward to the exciting innovations that will be showcased at the ceremony in November in the hope they will enable more people and organisations to do more into the future."
The 2019 AI Awards Shortlists.
Best Application of AI in a Large Enterprise
Accenture – for their Job Matching solution.
Allied Irish Bank (AIB) – for their AIB Services Insights Project.
Johnson Controls – for their first-of-its-kind AI-powered security product, known as Converged Cyber-Physical Security (CCS).
Mastercard Labs – for Duka Connect, a Mobile Point of Sale (mPoS) solution for small merchants in emerging markets.
Best Use of AI in a Consumer/Customer Service Application
Accenture – for their Knowledge Exchange (KX) AI integration.
Idiro Analytics – for their work with Digicel in integrating AI into customer services to reduce churn.
SAP – for their Business Operations and Self-Healing (BoSh), an out of the box AI platform to support business automation.
Webio – for their Conversational Middleware Service enabling organisations to connect applications, digital assets across different communications platforms (SMS, WhatsApp to Alexa).
Best Application of AI in a Student Project
Meredith Telford, Ulster University – for her work on using AI to accelerate production of 3D printed cardiac models using machine learning, improving diagnosis and enabling surgeons to practice virtually before surgery.
Cian Vaughan, National College of Ireland – for his work integrating movement and gesture recognition for Irish Sign Language to help deaf people fluently interact with devices in the future.
Ciaran O'Mara, University of Limerick – for his work on Machine Learning Based Traffic Network Analysis Tool, using AI for traffic management.
Rory Boyle, Trinity College Dublin – for his work on brain predicted age difference score (brainPAD), a way of representing brain health outside of a patient's chronological age.
Best Use of AI in Sector
Liopa – for their LipRead technology that uses AI in Visual Speech Recognition (VSR) or automated lip reading.
National Transport Authority - for their use of AI to better analyse data to provide high-quality accessible and sustainable transport solutions nationwide.
Soapbox Labs – for their work on developing speech recognition technology for children.
TVadSync – for its Smart TV based Automatic Content Recognition (ACR) that provides brands and marketers insight into the ad effectiveness of their media campaigns as well as deep behavioural analysis of their customer base.
NEW AWARD! Intelligent Automation - Best Use of RPA & Cognitive
Doosan Bobcat – for their work it UiPath to use Robotic Process Automation to automate tasks for employees, delivering savings of 400 hours per month.
ESB – for using AI to optimise its rollout of smart meter technology.
HealthBeacon – for their digitally connected Smart Sharp Bin service that supports patients who self-inject medications at home to ensure adherence to medical treatment schedule.
McKesson – for their work on integrating AI tools like RPA to standardise approach to incorporate the various sources of data and systems that combine to allow the day-to- day activity to occur across Europe.
Best Application of AI in an Academic Research Body
Connect Centre, Dublin City University – for their work using AI to optimise superfast internet speeds by tackling non-linear distortions in optical fibre networks.
Connect Centre, Waterford Institute of Technology – for their work on SmartHerd, an IOT based system to predict lameness in dairy cattle.
INFANT Centre, University College Cork – for their work using deep learning to detect neonatal seizure detection.
Sigmedia, Trinity College Dublin – for their work in combining visual and speech cues in a speech recognition system.
Best Application of AI in a Startup
Getvisibility – for their use of Machine Learning and Natural Language Processing to discover and categorise unstructured data sets.
Rinocloud – for their work in using AI to reduce time and risk in research and development and enhancement of skin disease remedies affecting 3% of the global population and 20% of children under 10 years of age.
Telenostic – for their work on deep learning or convolution neural networks (CNNs) to accurately model and predict Parasitic Infections (PI) within animals.
Truata – for their work in providing a new standard in data hosting and anonymisation. Using proprietary processes, methodologies and intellectual property, the solution makes it possible for organizations to analyse their data while complying with privacy and data protection regulations.
Microsoft Ireland is the principal sponsor of the 2019 AI Awards. The awards will also be further supported by the IDA Ireland, Alldus, ISG, McKesson, Mazars, Mason Hayes Curran, the ADAPT Centre and GeoDirectory.
For more information, visit www.aiawards.ie
ENDS
Notes to media
Mark Kelly
Founder – AI Ireland
Tel: +353851585905
mark@alldus.com
About AI Ireland
AI Ireland is a non-profit community devoted to promoting AI in Ireland. AI Ireland through the use of AI Awards aims to increase public awareness of artificial intelligence (AI) and bring academia and industry together to showcase the excellent work done on the island of Ireland.
Our focus is to support the AI community by recognising the hard work and dedication of those working in the field.
AI Ireland is a national, collaborative effort that will highlight and celebrate Ireland's advances in AI and machine learning, as well as create spaces for discussion on how the future of AI can impact and augment Ireland's society.
It is a very exciting time to be living in Ireland. On the island of Ireland, we are pioneering innovation in the field of AI. Our mission is to position Ireland as a hub for AI investment and bring the country together to upskill and embrace the third digital wave.
About Microsoft Ireland
Microsoft Ireland employs over 2,100 people representing 72 different nationalities operating out of One Microsoft Place, the company's campus in Leopardstown, Dublin and our Data Centre in Dublin.
At Microsoft, the company has a mission to empower every person and organisation to do and achieve more, not just here in Ireland, but right across the world. From software development, Microsoft International Operations, Finance, HR and Digital Sales for Europe, Middle East and Africa, and Ireland Sales and Marketing, we have an ambition to help everyone, through the power of technology, to achieve more.