Breakthrough technology helps cloud and hosting service providers automatically cope with failures and spikes in traffic
BRISTOL, UK (1st May 2013) – HybridCluster, an early stage software solution provider to the cloud and hosting industry, today announces completion of a $1m fundraising and immediate availability of version 2.0 of its integrated suite of storage, replication and web clustering software. Amongst the investors are established industry figures including Jason Seats (former VP of Engineering of Rackspace Cloud), Charles Grimsdale (partner at Eden Ventures and former CEO & founder of OD2), Anil Hansjee (former Head of Corporate Development, Google EMEA) and Toivo Annus (former Head of Engineering at Skype).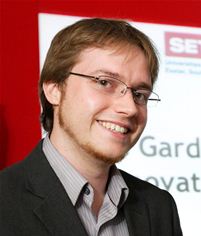 Luke Marsden
"For too long web hosting companies have lived in fear of unforeseen failures, spikes in traffic or user error striking their operations, stopping their business in it tracks," said Luke Marsden, CEO and founder at HybridCluster. "With this investment in the company we are now able to launch Hybrid Cluster 2.0 and compete effectively in the hosting market across Europe and North America."
Liam Eagle, Analyst, Internet Infrastructure Services at the analyst firm, 451 Research, pointed out: "HybridCluster is a compelling platform in that it targets system failures and spikes in demand. Performance and availability are two on-going challenges for shared hosting providers, and two key metrics by which their customers measure their services. Hosting providers are likely to appreciate it as a means of bringing the benefits of cloud technology to their hosting environments."
HybridCluster 2.0 provides service providers the ability to create cost effective, high availability hosting and email infrastructure. It provides:
"HybridCluster is a rare combination of a disruptive and game-changing technology from a company run by an inspiring and highly motivated team in a market that has undeniable need for, and clear benefits, from the technology," stated Jason Seats, former Rackspace Cloud VP Engineering and MD of TechStars Cloud.
BrickStreet Data Systems, a provider of high availability SaaS and website hosting to businesses in North America, has been a HybridCluster customer since February 2013. "We wanted to grow our hosting business but our old platform was vulnerable to systems failures, traffic spikes and end users deleting their own files. It was also exceedingly difficult to do even routine maintenance on each server," explained, Andrew Skattebo, CEO of BrickStreet Data Systems.
"That's why after months of research and testing and finding other solutions either too complex or too expensive, we chose and deployed HybridCluster." Skattebo added: "Today we can offer a more cost-effective, high-availability hosting platform that is easier to maintain and takes away many of the risks that normally affect a business like ours."
HybridCluster 2.0 is available immediately to cloud and web hosting service providers. The majority of HybridCluster customers across America and Europe are now live on version 2.0. Users can visit www.HybridCluster.com to sign up for a trial. Visitors to HostingCon in Austin, Texas, from June 17 to 19, can see HybridCluster in action on the exhibit floor at exhibit #723 as well as see HybridCluster's CEO, Luke Marsden, first up on the Tech Track on the conference agenda.
- release ends -
About Hybrid Cluster (www.HybridCluster.com / @HybridCluster)
HybridCluster has triggered a rethink about cloud and hosting industry's dependency on high cost, legacy virtualisation and storage stacks that fail to fully protect both businesses and end users. Computer scientists and industry experts have combined at HybridCluster to deliver breakthrough storage and hosting platform technology that automatically detects and recovers data centre outages in less than one minute, delivers 4x better density of customers per server, and offers end user to self-recover lost files and data.
Founded in 2008 and based in Bristol, UK with offices in Europe and America, HybridCluster's backers and advisors are widely recognised and respected industry veterans, and its customers amongst the most innovative hosting providers across Europe and the Americas. HybridCluster is a SETsquared company.
Press contact: Nick Gregory (nick@mxl.co.uk) +44 7966 841 688
Notes to editors
Resources:
Investors and backers of HybridCluster
HybridCluster has attracted an elite group of VCs and angel investors -- including experts in the Cloud Infrastructure space – who recognised the game-changing potential of HybridCluster and have invested US $1m in the early stage company to accelerate customer adoption.
Investors include:
Dave Embleton, Mark Farmer (Eden Ventures); Thomas Jones, Anton Wellenreiter, Bo Pedersen (Charlotte Street Capital); Allen Jewhurst, Robert Paul, Chris Mairs, John Lazar (AngelLab); Julian Carter (EC1 Capital), Steven Algieri, Jon Hodesdon, David Priseman, Clint Watson; Simon Murdoch, Damien Lane, Adrian Lloyd (Episode 1).
Advisors include: