LONDON – January 14, 2013 — A new shopper counting feature that allows retailers to count shoppers in each department or at various locations throughout the store is now available from ShopperTrak, the world's largest counter and analyser of retail foot traffic.
This enhancement to ShopperTrak's existing Managed Service uses in-store location technology to help retailers make more informed decisions at store, department and product levels. The wireless technology is both easy to install and to adapt to ever-changing store merchandise displays.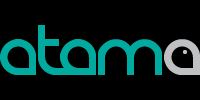 ShopperTrak
Designed to collect shopper data from store level down to the precision of one square metre, the interior counting feature measures both the number of customers in the area (represented graphically with heat mapping) and shopper dwell time (the amount of time shoppers remain in one area).
These insights, combined with the store's anonymised foot-traffic data and conversion rates, help retailers fine-tune their observations about shopper engagement and make better business decisions. Store managers, for example, can staff with greater precision by positioning employees in the areas with the highest shopper traffic. The new counting feature also allows them to adjust the merchandise mix, signage and store layout to encourage shopper engagement. Further, it enables them to measure marketing effectiveness at the department or product level.
"The enhanced Managed Service offers our customers powerful new insights into what is happening in their stores," said ShopperTrak Chief Marketing Officer Ed Marcheselli. "Retailers can define and measure in-store counting zones for a deeper understanding of shopper engagement and conversion — and serve customers better."
About ShopperTrak
ShopperTrak is a retail technology company that anonymously counts people, analyses data and identifies opportunities to increase revenue for retailers, mall developers and entertainment venues. Founded in 1995, ShopperTrak counts billions of shoppers annually in more than 60,000 locations across 75 countries. The Chicago-based company has more than 200 employees with offices in High Wycombe, England; Dubai, United Arab Emirates; Shenzhen, China; and San Francisco, Calif. Find out more at http://www.shoppertrak.com/.
###
For more information please contact:
Nikki Scrivener or Lizzie Wood
Fourth Day PR
Tel: 0044 (0) 20 7403 4411
Email: Nikki@fourthday.co.uk / lizzie@fourthday.co.uk