TORONTO – September 27, 2013 — Sigma Systems, the leader in catalog-driven service fulfillment solutions that drive Idea-to-Install, today announced its Chief Strategy Officer (CSO), Catherine Michel, is ranked in the "Power100" by Global Telecoms Business. The Global Telecoms Business Power100 recognizes key individuals who push the boundaries of innovation and shape the future of the telecoms industry.
As founder and CTO of Tribold, Michel defined the market conventions for product lifecycle management and enterprise catalog adoption across the communications, media and high-tech industries. Under her architectural direction, Tribold's product innovations resulted in 60% growth for Tribold, which attracted significant interest in the company. Michel was appointed CSO at Sigma Systems following our acquisition of Tribold in July, 2013.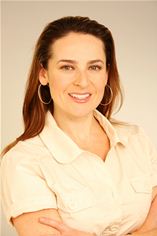 Catherine Michel
"This acknowledgement of Catherine's influence in the global telecommunications industry is well deserved," said Tim Spencer, President and Chief Operating Officer, Sigma Systems. "Catherine's pioneering efforts in bringing Enterprise Product Management to life as a new and needed category, and in delivering complete Idea-to-Install capabilities, is a result of her vision, acumen and commitment to furthering the capabilities of the communications services industry."
About Sigma Systems
Sigma Systems is a privately held market leader in catalog-driven fulfillment systems. Sigma's OSS/BSS products enable CSPs to deliver a complete suite of services over any access network to any device. The portfolio spans cloud brokerage, order management, service provisioning, service catalog, service inventory, device management as well as professional services to ensure efficient deployment and long-term success. Sigma has fulfilled 100s of millions of RGUs across residential and business markets including services like broadband, VoIP, SIP trunking, unified communications, IPTV, mobile, cloud and M2M. Over 50 CSPs — including Charter, Cox, Rogers, TELUS, Bell Aliant, Tiscali, American Movil, iTSCOM and ZON — are leveraging Sigma's products to automate the fulfillment of converged IP networks.
For more information about Sigma Systems, visit http://www.sigma-systems.com, and follow the company on Twitter at http://twitter.com/sigmasystems.
###
Media contact:
Carolyn Anderson
Sigma Systems
carolyn.anderson@sigma-systems.com
+1 (416) 943-9696
Sigma Systems on Twitter: http://twitter.com/sigmasystems