- Service goes offline – users to get free Premium Service for six months by way of a 'thank you for being patient' -
Sparks, a new app that is designed to help you connect with and meet new people nearby with whom you have shared interests, has experienced such rapid growth that it has had to take the tough decision to take the service offline to undertake some vital maintenance. The decision was also taken in light of a potential data breach allegedly undertaken by a sub-contracted coding house based in the Far East. The Information Commissioner's Office has been informed.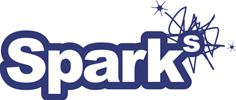 Sparks logo
Paul Shetler, CEO of Paragon Proximates Ltd., creators of Sparks, states: "Sparks was riding high in the iTunes download charts for social discovery apps in the UK, USA, and Far East. In fact, in the period from when we made version 1.1 available on December 27th 2012 until the time we took the app down on the 19th January 2013 over 32,000 new users had downloaded the app. These numbers put us in front of every app in our category in the UK within one exception, as well as number 7 in Taiwan, 22 in Singapore, within the top 30 in Ireland and well as top 100 in Canada and the United States and all without a single pound being invested in above-the-line promotion so you can imagine how difficult it has been for us to take the service offline.
"To be clear we have done this for two separate but interrelated reasons. Firstly, we have to redevelop our iOS app and our infrastructure so that we can continue to bring out new features, which will make the service easier and fun to use. Secondly, we are investigating matters connected with the work undertaken by the sub-contracted overseas software developer and will address these appropriately. Whist this is being investigated we have taken the tough but necessary decision to take the service down. As part of this process we have informed the Information Commissioner's Office (ICO), about a potential security breach and are working with them to identify whether any personal data has been placed at risk.
"We cannot get away from the fact that this will be tremendously disappointing for our customers, but we have to act responsibly and in their best interests. We do not want Sparks to be compared to other social discovery tools which when hacked acted too late and unresponsively," added Paul.
"We realise it is an unusual step to take, but we have to take our responsibility to our customers seriously. This is why we felt it was better to go offline, resolve the issues we are faced with and return with a more scalable, solid solution that met their needs better. And by way of a 'thank you' we are going to give our existing users six months of Premium service when we come back online."
Sparks is a 'local social' network that helps you to maximise your awareness of who is around you and what they're talking about. Sparks makes it easy for you to share your thoughts and photos and make new connections with other people around you. Sparks also makes it easy to maintain the connections you've made locally wherever you are.
Sparks gives you more freedom to discover who's around, follow profiles and like content, hold 1-2-1 chats and broadcast to some or all – even to Facebook – with a single post. And all without the bother of in-app advertising.
Paul concluded: "Sparks has always had a cutting edge design that takes full advantage of the possibilities available through iOS to provide immersive experiences to its users. This design goes further than native iOS capabilities: we have created a split-screen interface allowing two different elements of content to be accessed at the same time. This sets Sparks apart from myriad me-too applications available in the market. And that is why we have taken the hard decision we have."
The company has also announced that it is bringing forward the official launch date for its Android version to the end of February 2013 and a new release for iPhone is expected soon after.
With Sparks, users can:
View up to 300 users' profiles in the Discovery Grid
Chat to other users privately, for free
Follow or Like other Sparks users to find them again quickly
Stay up-to-date with friends and followers on the Discovery Stream
Share photos and updates on Sparks - and out to Facebook
Easily share private photos and videos in chat
Choose who sees photos and videos in your Private Gallery
Notes to Editors

About Sparks
Launched in November 2012, Sparks is the social discovery app for meeting new people. If you love social networking on the go, Sparks helps you find the right people, when and where you want to meet them.
Sparks is a 'local social' app - the content you see changes as you move around town or the world. Sparks also makes it easy to maintain the connections you've made locally wherever you are.
It is designed to take the growing social discovery market to the next level by allowing users to get more connected with their lives and neighbourhoods and away from the increasingly noisy and impersonal global social networks.
With drag and drop icons and a unique customisable split-screen interface that lets you do two things at once, Sparks creates a fully immersive social experience like never before.
Discover new people nearby, stay connected globally and share the best of yourself in Sparks, the app that puts you in the spotlight.
###
For more information or to arrange an interview with Paul Shetler please contact Edward Dodge or Laura Thomas at Spreckley Partners PR
E: dodge@spreckley.co.uk / thomas@spreckley.co.uk
T: 0207 388 9988