Munich - Thursday, 10th January 2013 - Speexx, the award-winning leader in online corporate language training, has been selected as a finalist for the 2013 eureleA Award, for the best 'Technology Supported Learning' tool. Today's announcement reinforces Speexx as an award-winning language learning platform to deliver the perfect combination of online collaboration tools, engaging courseware and live expert coaches.
This year, around 40 organisations from all over Europe sent in applications and Speexx was nominated as a finalist, together with five other applicants. The winners of the eureleA 2013 award will be announced on 29th January during the 2013 Learntec in Karlsruhe, Germany, a leading international trade fair for vocational education, learning and IT. A winner will be chosen for two eureleA award categories: Didactic and Technology.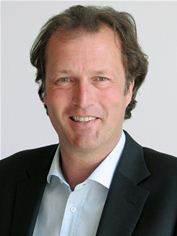 Armin Hopp, Founder and President of Speexx
Armin Hopp, Founder and President of Speexx, comments: "We are delighted to have been nominated for the eureleA Award once again. This nomination reflects our continued fulfilment of high qualitative and educational standards. Speexx is a cloud-based innovative learning solution which allows employees to improve their communication skills online, in a flexible and self-paced manner. Our aim is to maintain international standards and offer our customers language learning programmes which can be applied worldwide."
Since 2004, the eureleA, European Award for Technology Supported Learning, has been awarding outstanding projects from the technology-based teaching and learning sectors for their results. The renowned eureleA judging panel consists of a cross-section of e-learning experts and influencers from the learning and development industry.
About the eureleA Award
In response to the high demand in technology-supported knowledge management, talent management, collaborative training environments and social network communication, the eureleA, European Award for Technology Supported Learning, was founded to seek outstanding projects and publicise them as Best Practice Examples. More information about the eureleA Award can be found here.
About Speexx
Speexx, the award-winning provider of online corporate communication skills training, offers blended learning solutions in five languages. The cloud-based solution is delivered through a secure online portal or integrated into an existing L&D system to offer immediate benefits to private and public sector organisations. The Speexx tools and services are easy to use and scale to the needs of organisations of any size. With more than 7 million users and 1,200 e-coaches across 80 countries, Speexx is one of the most widely used educational solutions for communication skills training and has been honoured with over 200 international awards. The Speexx solution is certified annually by external auditors and has received full certification in SCORM 2004 3rd Edition. The company was founded in 1994 and is headquartered in Munich, London, Paris, Milan, Madrid, Shanghai and São Paulo. For more information, visit http://www.speexx.com.
Press Office
Catherine Higginson
Speexx
Tel.: +49 (0) 89 7474 8246
c.higginson@speexx.com
www.speexx.com
Lena Ahad
Technology PR
Tel.: +44 (0) 7908 725212
lena@technologypr.eu
www.technologypr.eu