Thomas Kase, Lead Analyst at Spend Matters, advocates automation to improve time to value, lower costs and increase overall ROI of Contract Discovery
London, UK – 22nd January 2013 – Seal Software Group, a provider of solutions to discover, capture, extract and manage contracts, today launched a new whitepaper, "Effective Contract Discovery, Analysis and Control", co-authored by Thomas Kase, Lead Analyst at Spend Matters and Seal Software. The paper, written for CPOs, attorneys and other senior executives with influence over or participation in an organization's contracting process, looks at how critical effective contract management is to drive not only performance but also to contain risk.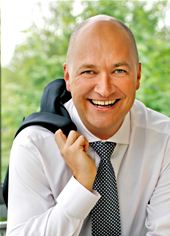 Ulf Zetterberg, Founder and CEO, Seal Software Group
In the paper, Kase identifies how contract management has developed into a knowledge management discipline and a necessary core competency for organizations of all sizes. However, in order to achieve effective contract management, Kase advocates greater contract awareness, driven by automated contract discovery, to drive high levels of analysis and actionable visibility, "An automated tool approach improves time to value, lowers costs and increases overall ROI of the broader deployment." Kase continues, "We have only come across a single company with the technology available to deliver: Seal Software."
The paper discusses a number of the various use cases for Seal Contract Discovery and Analytics, including that of Merger and Acquisition activity. Contract visibility and analysis have a critical impact on M&A deals, both pre and post completion, and Seal's discovery solution is unique in the way it approaches the problem.
Ulf Zetterberg, Founder and CEO, Seal Software Group said, "We've built Seal from the ground up to fulfill a need in the market – automated Contract Discovery. As Thomas Kase states, Seal is the only automated solution available today, and this paper highlights the key steps organizations should take to ensure their contracts are working for them, with appropriate levels of visibility, analytics and control."
The full whitepaper can be downloaded from the Seal website - Click to download
Further information on Seal Contract Discovery and Analytics can be found at: www.seal-software.com/solutions
About Spend Matters
Spend Matters is the world's most trafficked online source of information around supply management and procurement, bringing practitioners and solution & service providers together. www.spendmatters.com
About Seal Software Group
Seal Software Group provides solutions to discover, capture, extract, create and manage contracts. Seal's unique combination of Contract Discovery (cDiscovery) and Contract Lifecycle Management (CLM) provides insight, lifecycle management and reporting for law firms, General Counsel, Legal Process Outsourcing (LPO) and eDiscovery vendors.
Seal's cDiscovery automatically discovers existing contractual documents, extracting key information from any file type. Applicable in contract abstraction, due diligence and procurement environments, Seal can identify and process thousands of documents per day, reducing the time and cost of discovery, due diligence and contract abstraction.
Seal's solutions help organizations in verticals such as legal services, financial services, oil and gas, high-tech, pharmaceutical, media, manufacturing, transportation, and telecommunications achieve control of their contracts and obligations for compliance, cost saving and competitive advantage.
For further information, visit the Seal Software website: www.seal-software.com
Media Contact:
Ulf Zetterberg, Seal Software Group
+44 118 9000 950
ulf.zetterberg@seal-software.com
www.seal-software.com