London, May 2017 – UC EXPO, Europe's largest unified communications and collaboration (UC&C) event, today unveiled keynote speakers from the world of Formula One racing, and Global technology leader Cisco. Alan Peasland, Head of Technical Partnerships for Red Bull Racing, joins as this year's Day One opening keynote and Snorre Kjesbu, VP/GM Cisco Collaboration Endpoints Technology Group, as Day two opening keynote.
Red Bull Racing Formula One Team has been one of the most successful on-track in the last decade, with four double World Championships and many more podium finishes under their belts. They rely on the networking and UC expertise of AT&T to connect their highly mobile workforce as they race around the World. Head of Technical Partnerships for the Team, Al Peasland will be joining UC Expo to tell the story of this collaboration and Innovation Partnership with AT&T.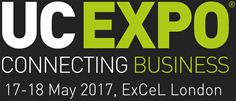 UC EXPO 2017
Collaboration and success are also key topics for Snorre Kjesbu's keynote on Day Two of UC EXPO. With a session entitled 'Collaboration When Disruption is the New Normal', Kjesbu will be delving into why rapid innovation is now critical on the CEO agenda. With traditional industries now facing disruption, collaboration plays an important role in enabling competitive advantage in an increasingly competitive market.
"At every event we want to provide our attendees with the chance to hear from the industry leaders and world class experts that are creating and shaping technologies. The Red Bull Racing team is a prime example of a group pushing technology innovation to another level to help them succeed. Whilst Cisco has long been heralded as one of the UC heavyweights of the technology industry. We're excited to welcome both Alan and Snorre to enable attendees to find out more about the role UC plays in succeeding in their respective industries," comments Bradley Maule-ffinch, EMEA Portfolio Director for UC EXPO.
UC EXPO 2017 will provide over 100 inspiring and informative talks across two days, with a line-up that also includes:
Tiffany Wissner, Worldwide Director for Skype for Business at Microsoft
David Atherton, Director of Customer Experience at ao.com
Barak Regev, Director, Cloud Platform EMEA at Google
Charles Barratt, Business Solutions Strategist & CTO Ambassador at Vmware
Blair Pleasant, President and Principal Analyst at COMMfusion
Jay Choudry, Head of Unified Communications at Vodafone
Michael Affronti, VP of Product at Fuze
UC EXPO will take place on 17-18 May 2017 at the ExCeL London. The technology event brings together some of the world's leading influencers and brands to discuss the major challenges and issues involved with implementing a truly unified communications strategy, whilst also sharing insights, experiences and success stories.
For further information and to register free for UC EXPO 2017, please visit: www.ucexpo.co.uk. Get involved on Twitter using the #UCEXPO hashtag.
About UC EXPO
UC EXPO is Europe's largest unified communications & collaboration (UC&C) event, for those looking to find out how the latest unified communications can drive and support their business. The event showcases brand new exclusive content and senior level insights from across the industry. UC EXPO 2017, together with Unified Communications Insight (www.ucinsight.com) and the world's largest UC&C LinkedIn group delivers news, insight and knowledge throughout the year. Attending UC EXPO 2017 will help to ensure business decisions are made based on the latest best practice for improved communications and collaboration whilst allowing organisations to continue or start their journey in enabling workforce mobility. The 2017 event will bring together 5,500 ICT professionals, 100 specialist suppliers and world class exclusive education through 100 free to attend seminars.
UC EXPO 2017 will take place on 17-18 May 2017, at ExCeL, London.
For full details of the event, or to register for free, visit www.ucexpo.co.uk or follow UC EXPO on Twitter using the hashtag #UCEXPO.
Media contacts:
Gemma Smith / Marnie Spicer
020 3176 4700
ucexpo@kaizo.co.uk
Speaker or exhibitor enquiries:
Sophie Barry / Keiran Prior
0203 841 8500