New Head of Product brings almost 20 years' of industry experience as company seeks to fill twenty further network positions over its next financial year
SysMech, the UK-based big data applications company, today announced that the implementation of its real-time Zen Telco toolset has experienced record growth this year. Zen is the first Telco toolset to combine OSS/BSS systems, networks, and social media, for a real-time, consolidated view of the network, services and customers.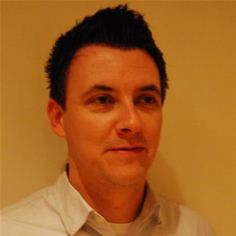 Mark Slinger
SysMech's extensive Zen product suite has been built from the ground up to address the growing market for high volume data. Zen enables integration of data, insight into patterns, automation of repeatable actions, and high-level analytics capabilities.
SysMech deploys its Zen technology within most major European Telco networks, including Turkcell and SwissCom.
In addition, the company has appointed Mark Slinger, as Head of Product. Mark has worked in the IT and mobile software industry for 18 years. He brings with him a wealth of knowledge and has extensive experience in designing, building, managing and launching highly transactional, complex products and services across a variety of industries, including Telcos.
"Mark has worked in the IT industry for almost 20 years and has spent a significant amount of time focusing on Telco applications," said Chris Mathews, SysMech CTO. "We have a product which is ahead of its time in Zen, and need a solid approach to communicating it firstly to the Telco market, where our experience lies, and thereafter to businesses that can get most from big data applications which work."
In light of the recent growth, SysMech is also opening a new office in the Thames Valley, appointing more than ten new technical positions at this location and a similar number in the development office in Kent, which has also doubled in size.
"SysMech's products have taken Telcos into the next generation of network management," said Mark. "It's very exciting to become a part of the SysMech and Zen team and I look forward to maximising the opportunities out there."
ENDS
Notes to editors:
About SysMech
SysMech provides big data applications and platforms to address the growing market for high volume data, typically generated by machine.
With a proven track record in the telco sector, SysMech supplies major network providers with patented real-time analysis and optimisation as they struggle with the ever-increasing network loads generated by smart phones. SysMech's ZenTM Family provides a unified and scalable service assurance solution, correlating network performance with customer experience and network faults.
Its world-wide customer base includes Vodafone, Swisscom, TeliaSonera and Turkcell. You can follow updates from SysMech on Twitter @SysMech, LinkedIn, or read their thoughts on The Zen Blog Zone.
PR Contact: Nick Rewcastle: nrewcastle@thecommsco.com, +44 (0) 1962 677 002 or +44 (0) 7787 402 289