New partnership enables TEC to provide intelligent spaces to its expanding customer base
May 23rd, 2016: Purple, the intelligent spaces company, today announced its partnership with TEC Communications, an IT solutions provider delivering business results based in Cleveland, Ohio.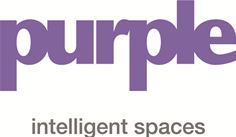 Purple logo
Purple's platform allows businesses to deliver real-time analytical insight, collect customer demographic data and employ mobile marketing tools to enable venues to offer their customers the best experience possible when connected to branded WiFi.
TEC Communications enables their customers to create meaningful customer experiences, solve complex IT problems and drive business results. It offers expert insight and intricate knowledge to tailor the solutions for optimal efficiency, productivity and reliability.
Gavin Wheeldon, CEO at Purple, comments: "It's great to see TEC Communications join our growing list of US partners. Their customers are demanding a way to better use connectivity within a location and Purple delivers exactly that, with simple administration, tangible results and the opportunity to grow customer revenues."
Melanie Schilling, President at TEC Communications, said: "We are excited to add Purple as a strategic partner. Applying creativity to our customers' technology challenges is our primary mission. Purple allows TEC to offer a "smart WiFi" solution which gives our clients a competitive advantage when it comes to gathering analytics and providing monetization of their wireless guest networks. It's all about the customer experience and Purple enhances every aspect of that experience."
Purple adds value by providing analytics and marketing tools that generate ROI. Presenting a wealth of possibilities for TEC Communications' customers to increase the business value of their existing wireless network, it evolves the buying conversation from traditional IT contacts to senior marketing and sales decision-makers.
About TEC Communications
TEC Communications has been a leader in the IT solution industry for over 37 years. TEC offers leading edge solutions in Collaboration, Wireless, Cloud, Data Center, Security and Network Infrastructure. TEC does not just sell technology, we deliver results that help our clients to transform their business. TEC is full service provider, offering design, procurement, implementation, and managed service solutions.
About Purple http://www.purple.AI
Purple is an intelligent spaces company. It evolved from Purple WiFi, the cloud-based marketing and analytics WiFi software company, to take the lead in real-time analytics and marketing for venues and businesses that want to engage with visitors and understand the use of physical spaces.
Purple refers to this process as 'Intelligent Spaces' and can help brands to learn more about their location, customer base and help them to take action.
With nearly 10 million users across 134 countries, Purple works with a range of brands and venues, including Molson Coors, Legoland, Jaguar, United Wireless Arena, City of York and TUI.
It has a global agreement in place with Westcon Comstor, in addition to an active reseller base of over 300 in 60 countries. Purple employs over 70 full time staff and currently has offices in the UK, US, Madrid and Melbourne with more offices planned.
Huge growth is being seen in all sectors, including hospitality, where people have time to spend online, retail, where footfall tracking is essential, healthcare, offering transparency around service and communication and entire cities moving towards the Internet of Things.
Purple divides its offering into two specific segments: small businesses and enterprise customers.
Small businesses can continue to take advantage of Purple's free guest WiFi product and purchase a cloud software license, which allows open access to marketing and analytics tools.
Enterprise customers have the option of four product lines: WiFi, Location, and two new offerings: Fusion and Provision.
Purple WiFi is the well-established guest WiFi, analytics and marketing product.
Purple Location is a location based services product that works to actually pinpoint devices, enable heat mapping, provide zone flow information and enable journey management.
Purple Fusion is the latest offering, enabling connection to any type of data source, which can then be analysed and actioned. A variety of different data sources will be utilised to harvest information about any physical space.
Purple Provision is a commercial product more suitable for businesses, enabling a completely secure guest and staff WiFi environment. This uses automatic certificate provisioning instead of WPA or other encrypted WiFi SSID's, which are intrinsically insecure for a BYOD environment.
Purple Press contacts:
Lloyd Gofton - lloyd@liberatemedia.com - +44 (0) 7919 353 484
Justine Holman - justine@liberatemedia.com - +44 (0) 7808 608416
Catherine Goddard – catherine@liberatemedia.com - +44 (0) 7720 635048