Leading automotive diagnostics company fuels international business growth with network and cloud services from Interoute
London, 27 April 2016: Interoute, owner-operator of a global cloud services platform and one of Europe's largest networks, has today announced the renewal of its agreement as ICT provider to TEXA, a leading diagnostics company for the automotive industry. Interoute connectivity and cloud services are used to support TEXA's international expansion and market development for its remote diagnostic tools for trucks, cars, motorcycles, agricultural vehicles and marine engines.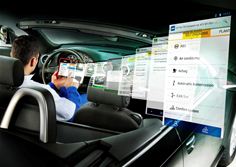 TEXA release image
TEXA is known and trusted for products such as the TEXA MOBILE Diagnostic (TMD), a small box enabled with GPS and GSM/GPRS, used to locate vehicles, exchange real time information with drivers, as well as monitor components and electronic systems remotely. TEXA has recently launched another patented device called TEXA CARe, which can be installed in a vehicle's On-Board Diagnostics (OBD) socket. This device supports the personal safety of drivers by contacting a 24 hour operations centre in case of an accident, while also providing a direct line between drivers and workshops for communicating in real time about vehicle faults and malfunctions. TEXA CARe is currently available in Italy and is set to be launched in other European markets soon.
In a rapidly developing and data consuming market with surging global demand for connected car technology, TEXA has faced these challenges using Interoute's flexible and innovative infrastructure that adapts and scales to the company's evolving needs and expanding business. Interoute provides TEXA with highly redundant, low latency, private connectivity through an international MPLS VPN between the company's headquarter, its foreign branches in Poland, Spain, France, UK, Germany, Brazil, USA, Russia, Japan as well as to many distribution centres across Europe and US. In addition to these services, TEXA also uses the flexible, scalable Interoute Virtual Data Centre cloud computing resource.
TEXA is one of the pioneers of the connected car concept and designs with an eye for future scenarios and new diagnostic opportunities related to the spread of hybrid, electric and fuel cells, and sees Interoute as a key ICT partner in this vision.
Manuele Cavalli, TEXA's Co-Founder and Technical Director, said: "TEXA's solutions for connected vehicles and tele-mobility represent a further step towards the mobility of the future, which has the car at the core of the network. Our goal is to offer increasingly high safety levels for drivers and vehicles and to create a customised service for any need. Interoute is unique and irreplaceable in many ways, and our collaboration is set to continue in the future and become even stronger: in parallel to the expansion of our offering throughout the world, there is a growing need for connectivity for these vast numbers of devices. We are confident that Interoute can respond with a solution designed for our specific needs, with the usual security and scalability that sets it apart."
Mark Lewis, EVP Communications & Connectivity, at Interoute, said: "We are proud to work closely with such an innovative company. For its global customer base, TEXA needs an integrated and fast digital platform that is reliable and secure, in order to ensure that its services are always one step ahead of the competition. This is a great example of how Interoute can provide the basis for international growth and success."

About TEXA
TEXA was formed in 1992 by its current CEO, Bruno Vianello, with his friend and partner, Manuele Cavalli. Today TEXA is a global leader in the design, development and production of multibrand diagnostic tools, exhaust gas analysers, air conditioning recharge stations and telediagnostic devices for cars, bikes, trucks, boats and farm machinery. TEXA has an extensive, worldwide distribution network and employs about 600 people, 400 of whom are based in the company's head offices in Monastier di Treviso, where all TEXA products are designed, developed and made. www.texa.com
About Interoute
Interoute is the owner-operator of one of Europe's largest networks and a global cloud services platform which encompasses 12 data centres, 14 virtual data centres and 31 colocation centres, with connections to 195 additional third-party data centres across Europe. Its full-service Unified ICT platform serves international enterprises and many of the world's leading service providers, as well as governments and universities. Interoute's Unified ICT strategy provides solutions for enterprises seeking connectivity and a scalable, secure advanced platform on which they can build their voice, video, computing and data services, as well as service providers in need of high capacity international data transit and infrastructure. With established operations throughout Europe and USA, Interoute also owns and operates 24 connected city networks within Europe's major business centres. www.interoute.com
PR contacts:
Ruder Finn
+44 (0)20 7438 3050
interoute@ruderfinn.co.uk
Forward-Looking Statements
This communication contains certain forward-looking statements. A forward-looking statement is any statement that does not relate to historical facts and events, and can be identified by the use of such words and phrases as "according to estimates", "aims", "anticipates", "assumes", "believes", "could", "estimates", "expects", "forecasts", "intends", "is of the opinion", "may", "plans", "potential", "predicts", "projects", "should", "to the knowledge of", "will", "would" or, in each case their negatives or other similar expressions, which are intended to identify a statement as forward-looking. This applies, in particular, to statements containing information on future financial results, plans, or expectations regarding business and management, future growth or profitability and general economic and regulatory conditions and other matters affecting Interoute.
Forward-looking statements reflect the current views of Interoute's management ("Management") on future events, which are based on the assumptions of the Management and involve known and unknown risks, uncertainties and other factors that may cause Interoute's actual results, performance or achievements to be materially different from any future results, performance or achievements expressed or implied by these forward-looking statements. The occurrence or non-occurrence of an assumption could cause Interoute's actual financial condition and results of operations to differ materially from, or fail to meet expectations expressed or implied by, such forward-looking statements.
Interoute's business is subject to a number of risks and uncertainties that could also cause a forward-looking statement, estimate or prediction to differ materially from those expressed or implied by the forward-looking statements contained in this communication. The information, opinions and forward-looking statements contained in this communication speak only as at its date and are subject to change without notice. Interoute does not undertake any obligation to review, update, confirm or to release publicly any revisions to any forward-looking statements to reflect events that occur or circumstances that arise in relation to the content of this communication.