Telindus ensured continuity of service for LINX's 1.7 terabits per second of Internet traffic

Strict management and quality assurance, delivering effective cost control and reduced project risk
As one of the world's largest Internet exchanges and a key element in the national Internet infrastructure, London Internet Exchange Ltd (LINX) and its member organisations require exceptionally high levels of reliability, performance and cost-effectiveness. End user demand for high-quality content across an array of devices and access technologies is putting increasing pressure on LINX members to deliver richer, faster services. To address this challenge, LINX has upgraded its infrastructure to the latest Layer 3 routing technology from Juniper Networks, which will enable it to continue to be a global Internet hub and offer its members an increased range of services.
Telindus Ltd was chosen to project manage the deployment, and has successfully overseen the programme ensuring a seamless transition of service onto the new infrastructure. Telindus will continue to support LINX with proactive support operations to ensure ongoing performance and reliability of service.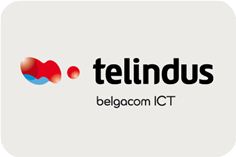 Telindus logo
John Souter, chief executive of the London Internet Exchange, commented: "This has been a complex and strategically important project for LINX. We chose Juniper to provide a highly reliable VPLS solution that scales to meet anticipated growth in member traffic and to support new member services. Migrating hundreds of member connections at 10 sites, without major disruption to traffic is no easy task. We achieved this with no unplanned impact to member service, with the support of Juniper and Telindus." He went on to say: "It is important that our partners understand the unique business and technical environment LINX operates in. We look forward to working with Juniper and Telindus as our business evolves."
David Helfer, vice president partners, EMEA, Juniper Networks, said: "This is a significant opportunity to be part of the ongoing evolution of the Internet, and an ideal showcase for Juniper's innovative carrier portfolio. Telindus is experienced in managing complex multi-vendor, multi-technology migration programmes and its track record in supporting complex network infrastructures for major UK service providers is impressive."
Marek Lowther, Managing Director, Telindus commented: "As an Elite and Operate Partner for Juniper Networks, we are delighted to be working with Juniper on this ground breaking project. Telindus' quality standards-based project management and support services assure the continuity and reliability required to maintain this leading edge performance, and we are pleased to be recognised as a partner of LINX for this strategic deployment. The high performance routing infrastructure from Juniper has the exceptional performance necessary to support the volumes of Internet traffic passing through the London Internet Exchange."
The new LINX infrastructure comprises 10 Points of Presence (PoPs) across London, from Docklands in the East to Slough in the West, with Juniper Networks® MX 3D Universal Edge Routers deployed within these PoPs and in the core. The new platform will enable LINX to offer MPLS, VPLS and BGP routing.
Telindus is ensuring effective cost control and risk management of this deployment, with its proven project management capability. This is underpinned by stringent operational processes and best practice, based on PRINCE2 and ITIL3 principles, and evidenced by multiple ISO accreditations – ISO 9001:2008 (Quality Management), ISO 14001:2004 (Environmental Management) and ISO 27001:2005 (Information Security).
END
About Telindus
Telindus Limited, the UK ICT arm of the Belgacom Group, delivers solutions to service provider, corporate and public sector organisations. The Telindus Group offers global ICT solutions encompassing converged voice, data and video, data centre networking, secure network applications, and unified communications solutions.
With its strong positions in the UK, the Netherlands, Belgium, France and Luxembourg, the Telindus Group strengthens the Belgacom Group's presence on the European telecom market. Additional information can be found at www.telindus.co.uk.
About LINX (The London Internet Exchange)
The London Internet Exchange is one of the largest Internet Exchange Points (IXPs) in the world and a major hub of UK Internet traffic. LINX is a not-for-profit mutual whose members are ISPs and content providers from around the globe. Additional information can be found at www.linx.net/about.
For further information:
Victoria Lloyd-Williams
Telindus Limited
+44 (0)1276 406263
Victoria.Lloyd-Williams@telindus.co.uk