UK's biggest single celebration of science and engineering for young people
Thales, a global leader in the aerospace, transportation, security and defence sectors, will once again be attending the Big Bang Fair, held as part of National Science & Engineering Week at the NEC in Birmingham, 13-16 March 2014.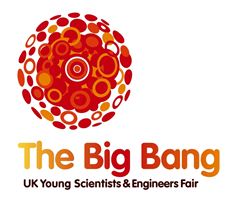 Big Bang Fair logo
Graduates from several Thales sites – including Basingstoke, Cambridge, Cheadle, Crawley and Reading – will showcase the wide range of Thales technology and look to inspire young people to pursue careers in science and engineering.
The event is the largest celebration of science, technology, engineering and maths (STEM) for young people in the UK, attracting 65,000 visitors to the event last year. The Big Bang Fair is focused on future careers and the exciting possibilities that exist for young people with STEM qualifications and experience.
Bethany Read, a Thales graduate and part of the team that has organised the company's presence at the event, said: "This is a fantastic opportunity for Thales to speak to bright, young people who may one day be the face of our company. The event allows us to show Thales's wide range of technology, as well as get the young people excited about science and engineering."
"This year we've got some challenging games and puzzles for everyone to try, focused around cryptography and code breaking. We hope the Thales graduates manning the stand can encourage the show's visitors to think about a possible career in the exciting sectors we work in," said Bethany.
Students visiting the event will get the chance to meet graduates representing a range of business and engineering disciplines from each of the market sectors in which Thales operates. They will be able to ask questions about the graduates' jobs, what they think of the graduate programme and why they chose to work at Thales.
"For Thales to remain at the forefront of the UK's engineering and technology projects, and more broadly for the UK to have the right level of engineering and technical skills to meet future global demand, it is essential that we do everything we can to encourage the next generation of scientists and engineers. This is why we are enthusiastic about supporting the Big Bang Fair and hosting our own events in support of National Science & Engineering Week. We believe very strongly that this type of activity is crucial in raising the profile of engineering in the minds of young people as an exciting career for their future."
Victor Chavez, CEO, Thales UK
Key points
Thales graduates from Basingstoke, Cambridge, Cheadle, Crawley and Reading aiming to inspire next generation of scientists and engineers
Students who complete a Thales cryptography puzzle could win a Kindle Fire HD
Stand #68
Big Bang Fair, NEC Birmingham, 13-16 March
More information:
http://www.thalesgroup.com/uk
Note To Editors
The Big Bang Fair runs from 13-16 March 2014: Thursday 13th and Friday 14th for school groups, and open to family and community groups on Saturday 15th and Sunday 16th.
Visitors who complete the cryptography puzzle on the Thales stand will be entered into a prize draw, with a winner picked at the end of each day.
About Thales
Thales is a global technology leader in the Aerospace, Transportation and Defence & Security markets. In 2013, the company generated revenues of €14.2 billion with 65,000 employees in 56 countries. With its 25,000 engineers and researchers, Thales has a unique capability to design, develop and deploy equipment, systems and services that meet the most complex security requirements. Thales has an exceptional international footprint, with operations around the world working with customers and local partners.
Thales UK employs 7,500 staff based at 35 locations. In 2013 Thales UK's revenues were around £1.3 billion.
Press Contact
@ThalesPress
Thales UK, Media Relations
John Warehand
+44 (0)7817 455409
john.warehand@thalesgroup.com