[London, 26 September 2014] The differences between traditional reselling and the provision of managed services are now so acute that many firms will have to decide which model to back, the Managed Services and Hosting Summit 2014 in London heard on 25 September.
While many are still trying to ease into the transition, moves by customers are forcing investment decisions on partners. The point was driven home by Gartner Distinguished Analyst Tiffani Bova in her keynote which described a two-speed IT industry where even sales monitoring processes were out of step with customers. "The old pipeline model, with salespeople rating chances and timings of future deals is dead in the new world," she said. Customers would not accept the pitch, presentation, repitch, close model. In many ways they were already ahead of the supplier and trialling the product, sometimes without the vendor knowing. "Customers are just are not happy with the traditional sales process."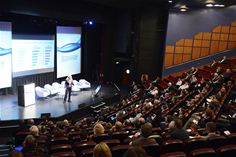 MSH2014 (1)
The new model gave a lot more opportunity to smaller, often newer vendors offering short term deals, she suggested, who tended to be more business-centric and closer to their customers. Sales cycle times would be measured in days and weeks, not months. "It is a sprint, not a marathon"
The crisis was revealed, she said, when customers were asked where the most valuable interaction with the IT product took place; most cited technical or industry experts over traditional sales people. In a customer-driven model such as managed services, the channel is a guide, no longer a sales machine.
Sales is a process of relationship building, agreed Rob Rae of Datto. He is busy building Datto's business continuity solutions sales in Europe, where he sees great potential although "the disasters we provide continuity against are different." There is always the person who presses the wrong button. "We are growing fast, and I am definitely going to change some things now I have seen Tiffani's presentation." There is a lot more opportunity out there for solution providers, he suggests.
Managed Services does not stand alone, and is being linked to both mobile devices and internet of things (IOT). IOT is slowly being recognised says Alistair Johnson of AVG which has just completed a study of perceptions. The concerns are the same for connected devices of all types and managed services, he showed in the survey. Businesses tend to say IOT is something only for consumers, which may mean they are missing the point. Everyone thinks it will become a major effect in about three years. "I think it is here now, and that is why we want to talk through the situation with MSPs."
Ask business what they want and they always say business outcomes, so the MSPs' goal should also be linked to that, said Dave Sobel, director of Partner Community at GFI MAX. And given this, does it really matter if the SMB understands exactly what the cloud is? He argued not; and that managed services and mobility are intertwined. "I am interested in the explosion in devices and the change in our industry as a result. We are adding lots of great new devices into the mix; we call them phones, but they are actually small mobile computers. We need to look at how computing is changing. And of course, how IT is bought and consumed in lots of different ways."
And while there is an opportunity to manage the devices, there is an opportunity to sell the management of the policies that control them. "These can also be delivered as an ongoing service".
"We have identified three characteristics of the managed services provision – the first is a focus on operational process discipline. The best MSPs are the ones that are rock stars at process management; they manage it better and every time they face a problem, they find a process to solve it and engineer it into the system. They are also the ones who understand the customer requirements best – they are linked to the business outcomes of their customers and in fact measure themselves by the success of those outcomes."
Their success is not when the IT project rolls out, but when the customer becomes 20% more profitable as a result, he said. "They are the ones looking at the future and how to integrate it on a regular basis. They are thinking about the factors that go into it that are external factors and their internal processes and health. Finally they look at the strengths and weakness of their customer base and strategic alliances."
IT Europa Editor John Garratt, chairing the "big debate" at the conclusion of the conference, wondered if managed services were able to be both more agile and more consistent than historic IT, given the ubiquity of the interfacing model and availability, while offering new solutions. While the app makes life easier for the end-user, management is an issue, pointed out Mads Srinivasan, VP enterprise mobility, Kaseya, who advised that managed services were really both more consistent and more agile: Alistair Johnson of AVG said that while the tools and the knowledge were there to allow MSPs to provide a consistent and reliable service to the customer, and show the costs, this can be adjusted to meet changing needs, and therefore is more agile.
The Managed Services & Hosting Summit 2014 was organised by IT Europa and Angel Business Communications and staged at The Pullman St Pancras Hotel, London. Further information can be found at: www.mshsummit.com
About IT Europa
IT Europa is the leading provider of strategic business intelligence, news and analysis on the European IT marketplace and the primary channels that serve it. In addition to its news services the company markets a range of database reports and organises European conferences and events for the IT and Telecoms sectors. For further details visit: www.iteuropa.com
About Angel Business Communications
Angel Business Communications is an industry leading B2B publisher and conference and exhibition organiser. ABC has developed skills in various market sectors - including Compound Semiconductor, Solar, IT - Data Centres, Storage Networking, Cloud Services World, Managed Services and Security plus many more and events in Germany, UK and other areas. With offices in both Watford and Coventry, it has the infrastructure to develop a leadership role in the markets it serves by providing a multi-faceted approach to the business of providing business with the information it needs. For further information visit: www.angelbc.com
For further information contact:
Alan Norman
Tel: +44 (0) 1895 454 604
Email: alan.norman@iteuropa.com
Bill Dunlop Uprichard
Tel: +44 (0) 7973 296 599
Bill.dunlop@angelbc.com