First podcast available from October 26th: Reveals how Arby's recent mobile marketing campaign really stacks up and discusses key takeaways from new Adobe mobile user report
Cologne, GERMANY; Denver, CO; Detroit, MI – October 26, 2010 – Today marks the launch of The Mobile Marketing review, a new podcast series dedicated to educating the mobile industry and providing expert advice on execution, effectiveness and mobile marketing best practices.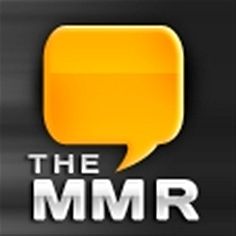 podcast icon
Episodes will examine real-life mobile marketing and advertising campaigns submitted by brands, agencies and marketers worldwide, and offer a no-holds-barred analysis of how well the campaigns achieved their objectives and – more importantly- served the interests of all stakeholders, particularly consumers.
The series will also showcase the thought leadership of co-hosts Kim Dushinski, President of the marketing firm Mobile Marketing Profits and author of the best-selling book The Mobile Marketing Handbook: A Step-by-Step Guide to Creating Dynamic Mobile Marketing Campaigns, and Linda Daichendt, a marketer, mobile authority and industry advocate who also owns and manages Strategic Growth Concepts, a small and mid-sized business marketing and management consulting firm. The podcast is produced and hosted by Peggy Anne Salz, Founder and Chief Analyst of MSearchGroove, the leading source of analysis and commentary on mobile search, mobile marketing and social media. Together these industry experts are the Mobile Mavens, and use the platform offered to them by the podcast series to encourage companies to become involved in mobile marketing and reap the business benefits.
"I'm very excited to have a vehicle in which I can help highlight small businesses that are effectively embracing mobile marketing to promote their firms, so others will have the opportunity to learn how to make it work for them," Daichendt notes. "Mobile marketing won't go mainstream until small business owners firmly embrace it, so I'm glad to use this medium to help make it happen."
"Getting to talk about mobile marketing with Peggy and Linda is wonderful. I appreciate their insights into mobile and how businesses can effectively use this powerful tool. I look forward to weighing in on some fabulous mobile campaigns as we do our shows," Dushinski comments. "It is especially exciting given how mobile marketing is becoming a necessary tool in the marketing mix due to the widespread use of mobile by consumers. It's consumer use that makes it impossible for businesses to ignore mobile."
"Mobile marketing and advertising is about execution, not evangelizing. Brands and companies realize they have to be where consumers are – on mobile," Salz observes. "The ability of mobile to reach consumers when it counts most – at the moment they are researching a product, making a purchase or just open to communication from a brand – places it firmly in the center of the marketing mix. This podcast series provides companies a playbook, helping them to harness the full potential of mobile in their marketing efforts and drive positive results."
Providing short, digestible and insightful analysis and commentary, the first podcast will take a look at the key takeaways in a recent report from Adobe titled Adobe Mobile Experience Survey: What Users Want from Media, Finance, Travel & Shopping, and review a recent cross-media marketing campaign by U.S. fast-food restaurant Arby's to promote its new Roastburger sandwich. The campaign was developed and powered by Hipcricket, a leading mobile marketing and advertising company that empowers brands, agencies and media properties to engage customers, drive loyalty and increase sales.
The Mobile Marketing Review series airs monthly and openly discusses how a selection of mobile marketing campaigns really stacks up. Another feature, titled Under the Radar, is a thought-provoking segment of the show where each of the Mobile Mavens presents her pick of the news, companies and developments likely to have a big impact on mobile. The first podcast in the series goes live today, and will be accessible via The Mobile Marketing Review website home page, where the Mobile Mavens will also post their individual analysis and additional information and tips mentioned in the show. The podcast will also be available for download via a dedicated iTunes channel.
ENDS
About Kim Dushinski
Kim Dushinski is the President of Mobile Marketing Profits, a Denver-based marketing training firm that helps local businesses use mobile marketing to get more customers. Her company also helps people start their own mobile marketing business and become mobile marketing entrepreneurs. She is the author of The Mobile Marketing Handbook: A Step by Step Guide to Creating Dynamic Mobile Marketing Campaigns and a contributing author of Success Secrets of Social Media Marketing Superstars. Kim was named one of the Mobile Women to Watch 2010 by MobileMarketer.com. Kim can be reached at www.mobilemarketingprofits.com.
About Linda Daichendt
Linda Daichendt, CEO/Managing Consultant of Strategic Growth Concepts is an accomplished marketer and award-winning blogger on the use of new media in growing a business. She is a recognized business expert with 20+ years of corporate, small business and franchising experience, as well as the Founder of the Mobile Technology Association of Michigan, a Michigan-based trade association for the mobile industry, and the Co-founder of Mobile Monday Michigan. Linda is a strong proponent of the use of mobile marketing to promote small businesses, and frequently provides webinars and seminars to educate small business owners and marketers on the benefits of mobile. Linda can be reached at linda@TheMobileMarketingReview.com.
About Peggy Anne Salz
Peggy Anne Salz is the Chief Analyst and Founder of MSearchGroove (MSG), a top 50 influential technology site providing analysis and commentary on mobile search, mobile marketing & advertising, and social media. She also leads a team of committed mobile authorities to produce bespoke research, white papers, thought leadership and editorial content for the mobile industry. Her report, "Mobile Search & Content Discovery," was regarded as the first in-depth study of its kind, establishing Peggy as an authority on mobile search and content discovery technologies. Her most recent series of practical how-to white papers covers the basics of mobile advertising and mobile analytics, earning her a reputation as a leading mobile advertising expert. She has established a successful writing and consulting career based on vision, insight, versatility, and more than 15 years of industry experience. Her work, which includes more than 300 articles on the mobile industry, has appeared in magazines and online destinations such as The International Herald Tribune, The Wall Street Journal, Mobile Entertainment, New Media Age, and in the Agile Minds column in EContent magazine. For more information, please visit www.msearchgroove.com
For media enquiries, please contact:
Peggy Salz, MSearchGroove Founder and Chief Analyst
Email peggy@msearchgroove.com
Mobile: +49-172 245 1028