First vodcast available from January 12th: Mobile authority Gary Schwartz talks mobile 2012 megatrends, mobile commerce opportunities and global impact of Amazon's Kindle Fire
Cologne, GERMANY; Ottawa, CANADA– January 12, 2012 – Today marks the launch of The Pulse, a new vodcast series produced by Rob Woodbridge, founder and owner of UNTETHER.tv , in collaboration with Peggy Anne Salz, author and Chief Analyst of MobileGroove, the leading source of analysis and commentary on all things mobile.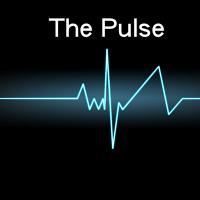 The Pulse
Providing short, digestible and insightful commentary, this new weekly series will focus on a different hot topic every month. This approach allows the series to showcase the views of players across the ecosystem, providing a platform for stakeholders including C-level executives, tech innovators, app developers, brands, businesses, non-for-profit organizations and individual users. Topics throughout the year will range from mobile voice to mobile payments, and from education and healthcare to the always-on enterprise.
Today sees this ambitious series kicks off with guest Gary Schwartz, CEO of Impact Mobile, Inc., North America Chair of the Mobile Entertainment Forum (MEF) and author of THE IMPULSE ECONOMY, a book that examines the evolution and future opportunities around mobile commerce and transactions. His no-holds-barred analysis of mobile's impact on bricks-and-mortar retail suggests America's shopping malls are in for a battle in 2012 as users move from price comparison apps to making real-life purchases using cloud checkout services.
Each week the show, hosted by Peggy and Rob, will consist of three thought-provoking segments: The Big Picture, a wrap of what is highest on the radar; The Featured Guest, an informed and provocative discussion with a special guest; and The Goblet of Rock, where the hosts and their guests raise a glass to celebrate the company, app or individual they believe 'rocks' the space. This week Rob makes a toast to SoundTracking, the mobile app that makes music listening social and viral.
The first podcast in the series goes live today, and the hosts will also post their individual analyses, as well as additional information and tips mentioned in the show, via their online destinations UNTETHER.tv and MobileGroove. The series will also be available for download via UNTETHER.tv.
-ENDS-
About Rob Woodbridge
Rob Woodbridge is founder and owner of UNTETHER.tv, an online video destination sharply focused on mobile, the next frontier of technology. Through a series of shows, including The Pulse, UNTETHER.tv highlights the great successes, failures and lessons learned from the next generation of entrepreneurs, companies and individuals impacting the industry. For over a decade Rob has been squarely positioned in the middle of the mobile revolution. Through a variety of industry roles, ranging from strategic advisor to company board member, Rob has been instrumental in shaping strategy, supporting marketing initiatives and helping companies leverage mobile to achieve their business objectives.
For more information, please visit www.untether.tv, and follow Rob on Twitter at @untether.
About Peggy Anne Salz
Ranked a top 50 influential technology site by Konector, MobileGroove - formerly MSearchGroove - is the source of analysis and commentary on mobile search, mobile marketing, and social media. Peggy Anne Salz, Chief Analyst and Founder of MobileGroove, has authored a number of landmark mobile industry reports including "Mobile Search & Content Discovery," which established Peggy as an authority on mobile search and content discovery technologies. She is also the author of the Netsize Guide, an annual analysis of mobile industry trends and developments published by Netsize, a Gemalto company. Her new project is a global mobile marketing thought leadership resource she is researching and writing on behalf of Millennial Media, independent mobile ad and data platform company, and the Mobile Marketing Association. Peggy has established a successful writing and consulting career based on vision, insight, versatility, and more than 15 years of industry experience.
For more information, please visit www.mobilegroove.com, and follow Peggy on Twitter at @peggyanne.
About Gary Schwartz
Gary Schwartz CEO of Impact Mobile, Inc., North America Chair of the Mobile Entertainment Forum (MEF) and author of THE IMPULSE ECONOMY (published by Simon & Schuster, Aria Imprint) has held a leadership role in the mobile industry for over a decade. In 2002, Gary ran the first cross-carrier short code campaign in North America. In 2006, Gary founded the mobile committee for the Interactive Advertising Bureau (www.iab.net) and has worked to publish literature such as the Mobile Buyer's Guide helping extend the digital buy into mobile (for which he received an IAB award for industry excellence in 2009). Additionally, in 2007, Gary started work to help establish a joint task force between the Mobile Marketing Association (MMA) and the IAB with the aid of the Media Rating Council (MRC) to develop global, auditable mobile measurement standards. In 2010, Gary was elected as the Chair of MEF North America (www.m-e-f.org) with a remit to develop a mobile commerce practice to service brands, retailers and content owners (for which he received a MEF award for industry excellence). In 2011, in partnership with MEF and a number of industry groups including the X9 security standards body, Gary is working to develop m-commerce security and privacy guidelines. Gary is the recipient of the Macromedia People Choice Award and the Dodge Foundation award for innovation. Gary is an Asia and Japan Foundation Fellow.
For more information, please visit www.theimpulseeconomy.com, and follow Gary on Twitter at @impulseeconomy
For media enquiries, please contact:
Peggy Salz, MobileGroove Founder and Chief Analyst
Email peggy@mobilegroove.com
Mobile: +49-172 245 1028