Positive inspirational role models sought to promote greater diversity within the IT infrastructure industry
London/Monaco, 28 March 2018 - BroadGroup, the information media technology company, is proud to announce that the iMasons Diversity Champion will be crowned at the Datacloud Awards 2018 in Monaco. As part of driving change in the IT infrastructure industry, the iMasons Diversity Champion Award has been created to celebrate industry leaders whose work has made significant and sustained impact for underrepresented groups.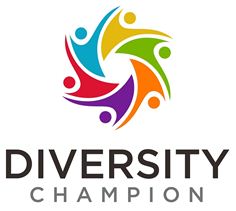 Diversity Champion
The awards recognise individuals with a direct role in the technical infrastructure industry who have demonstrated leadership and embraced inclusion by raising awareness and promoting diversity initiatives and a culture of awareness in the industry.
Dean Nelson, Founder iMasons commented, "One of the most pressing challenges we face in the infrastructure industry is attracting and retaining talent. There simply aren't enough qualified people to build and operate the systems that feed the insatiable appetite of the digital age. Women and other underrepresented groups represent a huge and relatively untapped pool of tech talent."
The iMasons Diversity Champion will be presented at the Datacloud Awards gala dinner and ceremony which will take place at the prestigious Le Sporting Club, in Monte Carlo on the evening of 12th June 2018.
"The iMasons represent the community of professionals who build and operate the foundation of the digital age. On behalf of our membership I am proud to announce the launch of our first industry award - The iMasons Diversity Champion. This tribute will celebrate leaders in our industry who have made significant and sustained impact for underrepresented groups. Our goal is to celebrate their achievements and use their work as a catalyst to attract a wider pool of talent to our growing industry," continued Dean Nelson, iMasons Founder.
Nominations are open at https://imasons.org/awards/2018-diversitychampion/ with submissions closing on: May 4, 2018. Nominees can be individuals/leaders from startups, small/medium/large companies, charities or other organisations in the infrastructure industry.
Philip Low, Chairman BroadGroup added, "As the premier technology awards in the data centre and cloud industry we are humbled to be asked to present this important honour on our stage in Monaco. There is an urgent and fundamental need for more positive role models in this industry and the iMasons Diversity Champion recognises the individuals who empower and inspire others from our breadth of diverse communities to play a part in the digital economy."
Founded by Dean Nelson, head of compute, Uber, Infrastructure Masons is an independent industry group of executive and technology professionals entrusted with building and operating the physical and logical structures of the Digital Age.
BroadGroup is the organiser of the premier forum and awards Datacloud Europe. The 2018 congress will be held on the 12-14 June at the Grimaldi Forum in Monaco. Datacloud has established itself as Europe's only must-attend data centre and cloud business forum and expects more than 2000+ senior executives at their 16th annual event.
-ends-
About BroadGroup
BroadGroup is an Information Media Technology company. Established in 2002, the company delivers premium event brands including Datacloud and Edge and Awards, which are an internationally recognized beacon of high quality content, deal making, networking and industry recognition for data center, cloud and Edge leaders, their enterprise customers, investors and senior executives. It also owns the widely acclaimed Data Economy online and offline global news resource and investor forums provider for the tech sector. BroadGroup is now a member company of FTSE 250 firm Euromoney Institutional Investor PLC whose leading brands include Capacity, Metro Connect, Subsea Connect and ITW. www.broad-group.com www.data-economy.com
Press contact
Julia Vockrodt, BroadGroup, +44 (0)7710 942943