Jersey-based IT services company offers Thycotic PAM solutions to customers worldwide
London, 28th June 2018: Thycotic, a provider of privileged account management (PAM) solutions for more than 7,500 organisations worldwide, and leading IT solutions and managed services company Logicalis, have partnered to bring identity and access management solutions to businesses globally. Through this partnership, Logicalis offers Thycotic's Secret Server and Privilege Manager solutions from its Jersey-based Centre of Excellence and Security Operations Centre (SOC), to help customers keep their privileged accounts safe from cyber attacks and to achieve compliance.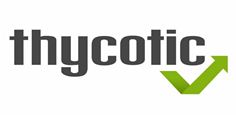 Thycotic logo
Establishing privileged account access controls is a growing priority: in a recent report, more than 60 percent of organisations stated that they are required to satisfy regulatory compliance requirements around privilege credential access.
"Thycotic definitely has something the market both wants and needs," says Ricky Magalhaes, Managed Security Services Director, Logicalis. "We knew we needed a PAM solution following an increase in demand from customers wanting to protect privileged user credentials. Once we evaluated the available solutions, Thycotic clearly provided the best technology for our customers' needs. In terms of innovation and performance, the products stood out on technical merit alone."
Simon Azzopardi Vice President, International (EMEA & APAC) at Thycotic adds, "Working with Logicalis has opened up a wealth of opportunities for Thycotic and this strategic partnership means we are well-placed to offer privileged access and identity management to those organisations looking to comply with regulations such as the GDPR."
Azzopardi continues, "Our partner relationships are incredibly important and the degree of flexibility and trust we have with Logicalis means that as well as securing sales opportunities and expanding our customer base through our social selling events, we've created a partnership where we can build business together. Working alongside our distributor for this region, Alphageneration, we have strong foundations in place from which to drive further channel opportunities."
Looking to the future, Logicalis Jersey will become a central hub for Thycotic's Managed Services Partner programme, giving both companies the opportunity to further expand their services globally.
Magalhaes adds, "PAM is a hot topic, with worldwide demand particularly high right now and, working with Thycotic, we've found the right partner to fulfil those needs. It's definitely an exciting time ahead."
Check out our video for further information about the Thycotic/Logicalis partnership.
About Thycotic
Thycotic, a global leader in IT security, is the fastest growing provider of Privilege Management solutions that protect an organization's most valuable assets from cyber-attacks and insider threats. Thycotic secures privileged account access for more than 7,500 organizations worldwide, including Fortune 500 enterprises. Thycotic's award winning Privilege Management Security solutions minimize privileged credential risk, limits user privileges and controls applications on endpoints and servers. Thycotic was founded in 1996 with corporate headquarters in Washington, D.C. and global offices in the U.K. and Australia. For more information, please visit www.thycotic.com.
About Logicalis
Logicalis is an international IT solutions and managed services provider with a breadth of knowledge and expertise in communications and collaboration; data centre and cloud services; and managed services.
Logicalis employs over 4,000 people worldwide, including highly trained service specialists who design, deploy and manage complex IT infrastructures to meet the needs of over 6,500 corporate and public sector customers. To achieve this, Logicalis maintains strong partnerships with technology leaders such as Cisco, HP, IBM, CA Technologies, NetApp, Microsoft, Oracle, VMware and ServiceNow on an international basis. It has specialised solutions for enterprise and medium-sized companies in vertical markets covering financial services, TMT (telecommunications, media and technology), education, healthcare, retail, government, manufacturing and professional services, helping customers benefit from cutting-edge technologies in a cost-effective way.
The Logicalis Group has annualised revenues of over $1.5 billion, from operations in Europe, North America, Latin America and Asia Pacific, and is one of the leading IT and communications solution integrators, specialising in the areas of advanced technologies and services.
The Logicalis Group is a division of Datatec Limited, listed on the AIM market of the LSE and the Johannesburg Stock Exchange, with revenues of over $6 billion.
For more information, visit www.logicalis.com
For further information, please contact:
Kirsten Scott/Kelly Friend
éclat Marketing
Thycotic@eclat.co.uk
01276 486 000